Hey there, Chicagoans! Can't recall an idea for date night this week? Check out Better Dating Ideas Chicago every week to get the best ideas for your special time out with that special someone!
A Rock N' Roll Summer
For all of the photography lovers: there is a place for you. A Rock N' Roll Summer is a pop-up Lollapalooza concert photography exhibit that showcases photos by Chicago photographers like Barry Brecheisen, Andy Argyrakis, Lyle A. Waisman and Curt Baran. The photos capture celebrities like Nine Inch Nails, Lady Gaga, Chance the Rapper, Jane's Addiction, Soundgarden, Amy Winehouse and more. This exhibit is located at 704 S. Wabash, Chicago, IL in the Elephant Room Gallery and admission is $5.00.
Dates: August 1, 2017 – August 9, 2017
Cindy's Rooftop Restaurant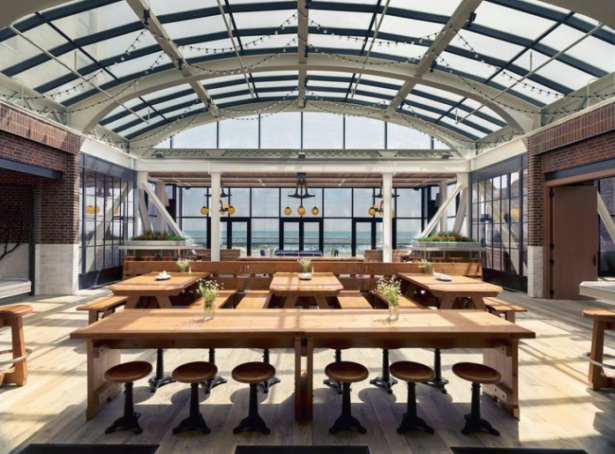 Cindy's is the cute and sweet rooftop restaurant of The Chicago Athletic Association Hotel and is located at 12 S. Michigan Avenue Chicago, IL. Brunch, lunch, and dinner – you name it and Cindy's has it all. Enjoy your delicious meal while eating with your significant other and gazing at the Chicago view from your table.
Monday – Friday: 11:00 am – 1:00 am
Saturday: 10:00 am – 2:00 am
Sunday: 10:00 am – 12:00 am
Seadog Extreme Thrill Rides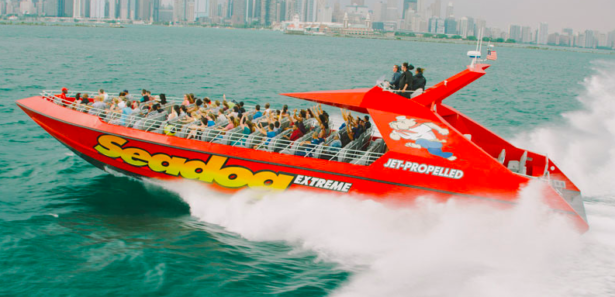 Get wet n' wild with this exciting better dating idea! The Seadog is faster than it's competitor speedboat thrill rides, going 45 mph, and provides music and a quirky and enjoyable narration of Chicago during the ride. It is located at the Navy Pier, Chicago, IL and admission prices vary for adults, children, and various packages.
March – October: 12:00 pm, 2:00 pm, 4:00 pm, 6:00 pm