Cookies never get old, am I right? Well . . . they do get old . . . but they never go out of style! I don't know about you but when I bake some cookies I am always tempted to have some raw cookie dough (don't try this at home, kids!), which is not good for you so, therefore, I do not eat it. However, this generation of unique and unconventional foods has come to our rescue as various shops and companies specialize in edible cookie dough for those days when you just want some cookie dough without the after sickness. Here are some companies that serve us this special treat:
RELATED: The Six's Ultimate Summer Brews!
 Junked Food Co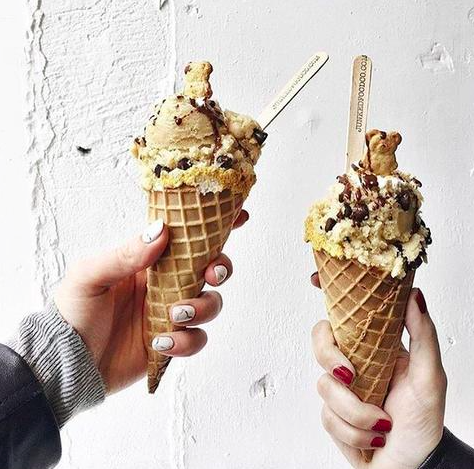 Try a variety of cookie dough flavours at Junked Food Co located at 507 Queen St. W Toronto, ON. They serve a range of flavours including Birthday, Cookies & Cream and classic Chocolate Chip (not to mention that they serve other delicious comfort foods as well). They also deliver and offer catering services for whatever occasion suits your needs.
Monday – Thursday: 11:30 am – 9:00 pm
Friday – Saturday: 11:30 am – 11:00 pm
Sunday: 12:00 pm (noon) – 8:00 pm
DŌ, Cookie Dough Confections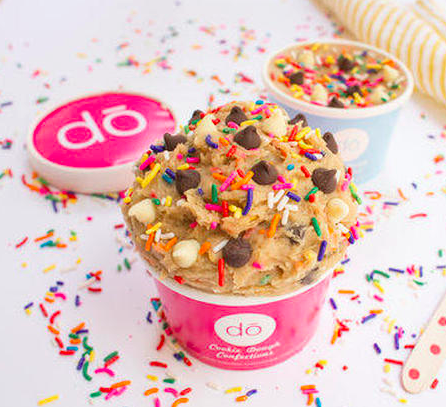 Take your cravings to the big apple and feast on some cookie dough at DŌ, Cookie Dough Confections. This shop is located at 550 LaGuardia Pl, New York, NY and has become quite the celebrity on Instagram as people wait hours to spend some dough to get some dough and it sure is worth the wait. Whether you visit this shop to try the product or to impress a date, you cannot go wrong.
Monday: Closed
Tuesday – Wednesday: 10:00 am – 9:00 pm
Thursday – Saturday: 10:00 am – 10:00 pm
Sunday: 10:00 am – 9:00 pm
DIY Edible Cookie Dough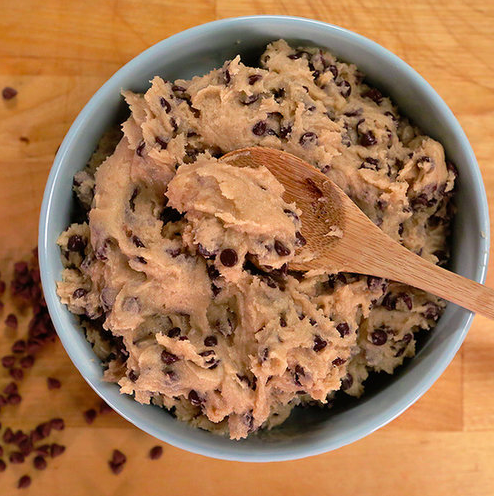 Sure it's fun going to cookie dough shops but sometimes we just wanna stay at home, snuggle into the couch and chow on some cookie dough without having the hassle of looking presentable. For a quick and easy recipe, you will need:
1 cup brown sugar
1/4 cup granulated sugar
1 cup softened unsalted butter at room temperature
2 1/2 teaspoons vanilla extract
1 teaspoon salt
2 cups all purpose flour
2 tablespoons milk (more if needed)
1 cup mini chocolate chips 
To make this recipe, first cream together the brown sugar, granulated sugar, and butter in a large bowl with a mixer. Beat the batter until it is light and fluffy for about a minute and throughly mix in the salt. Next, add in the flour and then add the milk one tablespoon at a time. Beat until the dough starts to come together and then stir in the chocolate chips and voila! There are also other variations of this recipe online for whatever you would like.
RELATED: First Date 101- Back To The Basics
DIY Recipe by Molly Leonard