I think we can all agree that, around this time of year, stress can definitely get the better of us. With the autumn holidays swarming around us and winter festivities creeping around the corner it's hard to get yourself together and just relax. Here are some tips to help you say, "goodbye, stress!" this fall!
Take A Bath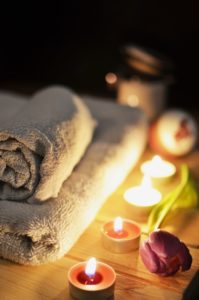 Sometimes when you're stressed you just need to help your body relax and treat yourself to a nice hot bath. I mean, like they say, the mind and body work together. Buy yourself your favourite bath bombs and bath salts, pop them in the tub and go crazy. Not only does taking a hot bath help you physically relax but it also has psychological benefits. I mean without your phone (please don't drop your phone in the bathtub) you have a lot of time to think and reflect about what is bothering you OR you can focus on what uplifts you.
Light Some Candles
Candles have really stepped up their game as competing stores have tried soo hard to find that perfect scent of vanilla to sweeten up your homes. Take advantage of the up-rise in candles and buy some of your favourite scents.
If you are a candle junkie, like me, then why not treat yourself to some delicious smelling candles to make your day just a bit brighter and help yourself de-stress. Hey, it's an excuse to buy a 3-wick candle?
RELATED: Learning To Love Yourself
Shut Off Your Phone
Social media can be EXHAUSTING, am I right? I think we all know how stressful it can be to be constantly checking your phone for notifications from your favourite apps like Instagram, Twitter or, maybe, to see if a certain someone texted you back… Take a break from it all and don't let having a phone be a full-time job. One day without access to the digital world as well as all the influences from the media can be a pretty beautiful thing.
Take A Day Off
Take a sick day at work, school or wherever you may be and let yourself relax. Don't think of it as skipping your responsibilities and losing time but, instead, think of it as taking a mental health day and letting yourself recharge so you can work better because that is exactly what is happening. Even if you take the day off to binge watch your favourite TV show on Netflix, you have to admit that taking time away from what stresses you out can definitely help you regain your focus.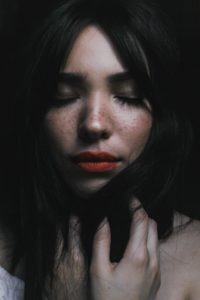 Breathe
You have heard this one before. This helpful tip is easy, free and can be done anywhere and anytime without causing a scene. Take some deep, slow breaths in through your nose and out through your mouth (which, by the way, also cures hiccups!). Do this technique a couple of times and you will notice that you physically will feel less stressed out and more in control of your body and – as we mentioned before – your mind-body connection is a powerful thing!