According to studies, Western society gains the most weight between October and December. In North American society, it starts at Thanksgiving, then a few weeks later, the work parties start. Then it's the family parties, and then darkness descends on us. Some become deficient in vitamins, which can lead to lethargy. Others just have a negative attitude.
So it's no wonder most people gain weight each winter.
(and do not always lose it in the spring)
I struggle a bit too but not like most people. I like to party over the holidays. So I might gain a few lbs between the 23rd of December and the 27th, but I lose them by Jan 3rd. I certainly don't get "down" in the winter or let go of my goals or cooking habits. In fact, I'm usually leanest in the months of January to July.  
Think you are a victim of Seasonal Affective Disorder? Think again. It's probably not real.
It's probably a lack of vitamin D, a lack of exercise, of a negative mindset.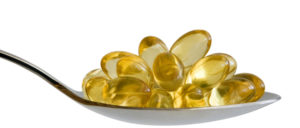 Here's what you need to do, starting right now!
1. Take vitamin D. Try 2000 IU per day. Even in the summer, you will supplement it, if you don't get 15 min of direct sun.  If you become low in vitamin D, you have no hope of having a healthy mindset or having high energy levels.
2. Be thankful for winter and darkness. We have seasons because planets rotate around the sun. Otherwise, we'd spin off into eternal darkness at about -300 degrees C.  Think of the beautiful things winter brings: pretty lights, family time, skating, mittens, sledding, and snowmen. Yes, our country isn't perfect but look around. Others have it much worse, even if they may get more sun.
3. Do a food and exercise journal. Do you walk less in the winter? You will need to compensate for that. Are you eating as well as you think? Drinking as much alcohol as you think? Most people are completely blind to what they are doing. Building honest awareness via a food journal will surely show you where you are falling short.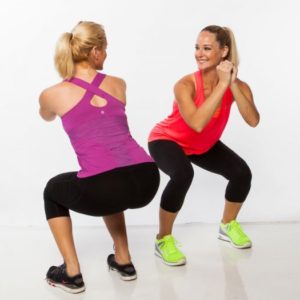 4. Join a program. If you're struggling to train as often as you should, join a group class (accountability) or find a fitness buddy. Pick one with better habits than you.
5. Understand that it is very hard to lose weight. You can't keep gaining it an expect to lose it. You will, over time, become more and more overweight.
6. Do not drink alcohol to cheer yourself up. Might seem like a fun thing in your 20s but alcohol is a depressant and is highly addictive.
RELATED: 52 Ways To Beat Depression
7. Make a list of healthy things that cheer you up. My doctor literally prescribed me to play my guitar 20 minutes a day. It makes me feel better. But exercise makes me feel the best.