Not to take away from this beautiful city of Chicago, but a wise man once said, "it is not about the places you go, but the people you go with." And that quote certainly resonates with me when talking about experiences like these. Exploring the beautiful city of Chicago was an unforgettable experience that still lingers on my mind. Whether you decide to go to the city, or are planning on your next 2-week get-away, make it an experience with the special people in your life — it will stay with you for a long time.
Chicago is a city of many wonders: it is the third largest city in the United States; home to the Chicago Bean; origin of the famous deep-dish pizza; epicentre of world-class fashion/art/music scene; and an architectural masterpiece with verdant beauty across its Millennium Park and Michigan Lake running through its core. Here are the 7 things that make Chicago great, and the reason why it should be on your next travelling list for the summer.
Related: Better Dating Ideas Chicago

1. Chicago has deep roots in Arts, History, and Architecture.
Unbeknownst to many, Chicago is not only known as the "Windy City", but it is also recognized as an art-central in the United States. It serves home to many of the world's greatest talents in art, music, painting and architecture; its deep roots in arts & history make for many historical buildings, landmarks, and museums that still attract millions across the globe. And the city has done its best to preserve this pristine art culture. In the mid 1980s, the city spent a good chunk of its budget restoring a historical building that burned down from fire. While no one thought it was possible, it goes to show how much they care about preserving their art. Did you know that their urban landscape is designed by world-class architects? The city actually paid for them to design their beautiful buildings — essentially the city itself is a piece of art!

2. Art Institute of Chicago
As is the case for an artsy city, their art museum is very impressive. Founded in 1879 and located in the famous Grant Park, the Art Institute of Chicago is one of the oldest and largest art museums in the United States attracting 1.5 million guests every year. After visiting the Metropolitan Museum in New York City, I thought none would ever come close, but this one certainly does. You will be blown away with the scale of the exhibits and the exquisite works of art. It is a must see for anyone into arts and museums.
Photo by Kim Scarborough.

3. Museum of Science & Industry

Yes, I am a sucker for museums, but you will love this museum whether you like museums or not. The Museum of Science & Industry has some of the most riveting displays where you can actually experiment with their exhibits like creating a 30-feet mock tornado and participating in some of their coolest and bizarre instalments and games.
Last time I was there, they had this weird game set up, where you sit across another person on a table and put on a hat. They would sense how calm your brain was, and the point of the game was to basically push the ball in the middle to the other person with a calmer mind. It sounds simple, but it was one of the most interesting things to watch.

4. Magnificent Mile
Magnificent Mile refers to the premier commercial district of the city along its famous Michigan Avenue that stretches across 13 blocks in the downtown core of Chicago. This vibrant, bustling area is home to upscale shops, luxe fashion outlets, world-class restaurants, and posh hotels. It is the ultimate one-stop luxe outlet for shopaholics. Landmarks include the historic Chicago Water Tower, the neo-gothic Tribune Tower, and many other skyscrapers including the 100-story John Hancock Centre that has a rooftop observation deck with panoramic city views.

5. Chicago Bean, Millennium & Grant Park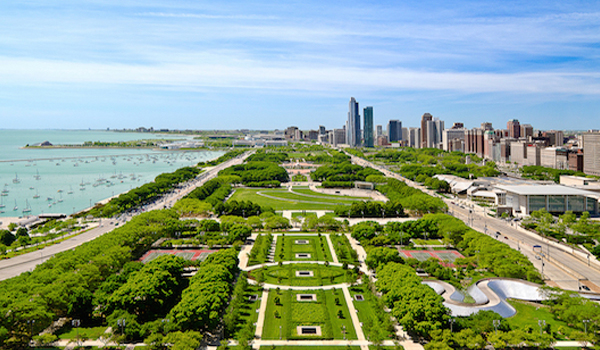 A definite must-do if you're in Chicago, you will find the famous Chicago Bean in the beautiful Millennium Park with marbled walkways, mystic water fountains, and the vibrant nature in this green space at the heart of the city. There are lots of places to sit, walk around, and to simply enjoy the refreshing summer breeze right at the heart of the city.

6. Chicago's Deep-Dish Pizza
Chicago is home to the famous deep-dish pizza. If you go to Chicago, try an authentic deep-dish pizza from their famous local pizzerias. Lou Malnati's is a classic Chicago joint, but there are tons of others to choose from. If you've never tried a deep-dish pizza before, it's totally different from any other classic pizzas you've ever had!
Photo Credit: Lou Malnati's Pizzeria

7. Nightlife/Music Scene
Chicago is home to many of the world's greatest talents and genres of music. The city best known for its hallmarked R&B and Blues music also played a significant role in leading the electronic music scene to the mainstream. Among the major cities in the US, Chicago's music and nightlife is always bumping with the world's hottest talents and artists dropping by for every occasion.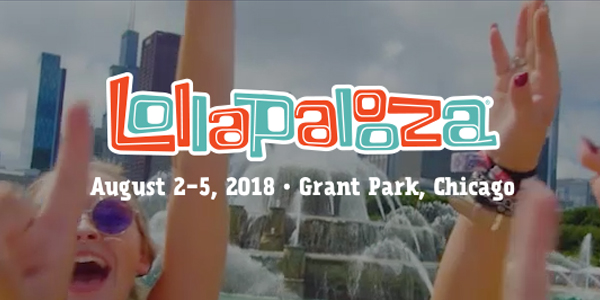 Chicago is hosting yet another Lollapalooza this year in August drawing some of the biggest names in the industry from all over the world. Lollapalooza is a 3-Day music festival featuring hundreds of artists that go international every year. Artists headlining are the Arctic Monkeys, Galantis, The Weeknd, Post Malone, Bruno Mars, Dua Lipa, Zedd, CHVRCHES, Travis Scott, Camila Cabello and much more. If you're a fan of music, this alone should be a reason for you to go.
Photo Credit: Lollapalooza
Whether you want to go to Chicago for the food, deep-dish pizza, music, or to soak in the sights of the city, the emerging skyline, and some of the best museums in the Western Hemisphere, Chicago has everything you are looking for. In this "Windy City", you will find lots of verdant beauty, iconic landmarks, historic sites, and bumping nightlife to welcome you for any occasion. Pack your bags and enjoy the good life at Chicago this summer!