Pride positivity is growing! Even though June has ended, that does not mean that Pride month must cease to be celebrated! Many people gathered to appreciate and support the LGBTQ community and it is important to reflect on these contributions so that we will not forget the importance of Pride month. Tune in to read about and appreciate Pride celebrations that have happened and get excited about Pride celebrations that are yet to come!
Toronto
In honour of Pride month, Toronto held it's grand 38th Annual Pride Parade on June 24, 2018. The parade celebrated the LGBTQ community and allowed thousands to march in honour of themselves, their peers and community, their political views, and love.
The parade was a huge success and many people came out to celebrate pride positivity and the LGBTQ community and watch the parade or march in it! The parade successfully promoted inclusivity, acceptance and a platform for people to embrace who they are and a chance to express themselves in honour of this fun and beautiful celebration! Not only did Toronto host their annual parade but they also had more than 50 other exciting events including their Cabana Pool Party, a brand new island party, an Official Pride Launch Event at the AGO and much more!
Toronto has also participated in 35 years of AIDS Activism! The LGBTIQ+ community has made ample effort and has taken large strides towards a conversation about HIV/AIDS. This movement has promoted mindfulness about safer sex, education, treatment, stigma reduction and decriminalization. More information about this movement can be found here!
RELATED: Improving Self Confidence
Beautiful signs, colourful flags, incredible costumes and mesmerizing makeup was showcased throughout the parade and, although all of these factors embodied a wonderful event, what really captured everyone's heart was the obvious love and acceptance shared between the people of Toronto in the wonderful celebration of the LGBTQ community!
Information about the 2018 Toronto Pride Parade and festivities was gathered from Pride Toronto and BlogTO.
Vancouver
If you live in Vancouver then you're in luck! Vancouver's 40th Annual Pride Parade will be on Sunday, August 5th from 12:00-3:00 pm! Vancouver's Pride Society has announced that they will be posting the map of the 2018 Parade Route and road closures so that you will be able to navigate the event and hopefully avoid any unpleasant road closures! The Vancouver Pride Society promotes self-awareness, visibility and diversity by hosting events that reflect pride and strengthen the sense of community and the well-being of the LGBTQAI2S+ community! To read more about their core values, check out their website!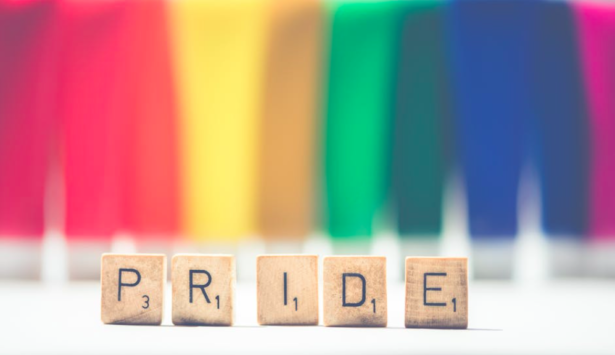 Although they had to cancel the Davie Street Party for the 2018 celebrations due to financial concerns, they have a ton of fun activities lined up for the public to enjoy including Rainbow Family Storytime, Quests and Queers Game Night at Storm Crow Tavern, Candygram 2.0, Lesbian Speed Dating, TGD2S Family Comic Jam and BBQ, and much more! More events can be found here!
All information was gathered, and you can find out more information on Vancouver's 40th Annual Pride Parade, at the Vancouver Pride Society's website.
Calgary
Calgary's Pride festivities will be held from August 24th to September 3rd, 2018! Among these fun celebrations is the 28th Annual Calgary Pride parade which is the second largest parade in all of Calgary! The parade will be held on September 2, 2018 at 11:00 am – 6:00 pm. The Calgary Pride website has informed the public of the parade route but states that details on road closures are coming soon. The map can be found here. Calgary Pride is a not-for-profit organization that promotes pride positivity, equality and celebrates diversity. Their core values include equality, respect, celebration, collaboration and learning! To read more about Calgary Pride, visit their website!
All information and photos were gathered from calgary.pride.ca.
Montreal
Montreal's Pride celebration begins on Thursday, August 9, 2018 and ends on Sunday, August 19, 2018. Fun fact: Montreal Pride is the biggest LGBTQ community gathering in the Francophone world which is definitely something to celebrate! Their admirable mission is to support and promote communities of sexual diversity and serve as a beacon of hope for those who are living in injustice worldwide.  The Fierte Montreal Pride website has posted the map of the parade which can be found here. They also have many great programs and activities including various shows, musical performances, dance classes, parties and much more! More information about their mission, events, programs and Montreal Pride can be found at their website: fiertemontrealpride.com.
All information and photos were gathered from fiertemontrealpride.com
NYC
The NYC Pride Parade took place on Sunday, June 24, 2018 and was a beautiful celebration of diversity, expression, and the LGBTQ community! Many people came out to support pride positivity, the parade and engage in the festivities!
NYC Pride also included a large variety of other activities and events, besides the parade, for everyone to enjoy which included the  Human Rights Conference, Game Changers, Pride Luminaries brunch, OutCinema, Garden Party, Family Movie Night, VIP Rooftop Party, Cosplay and much more! You can find out more information about NYC Pride and the events on their website nycpride.org!
NYC Pride states that Heritage of Pride, a non-profit organization, plans New York City's LGBT Pride annually to honour the Stonewall Riots of 1969 which was the beginning of the modern Gay Rights movement. They aim to create a future for society that does not discriminate others based on their differences and to, instead, embrace and love them. They promote equal rights and engage in Pride positivity events to inspire, educate, commemorate and celebrate the LGBTQIA+ community, which is absolutely beautiful.
All information and photos were gathered from NYC Pride.
 Chicago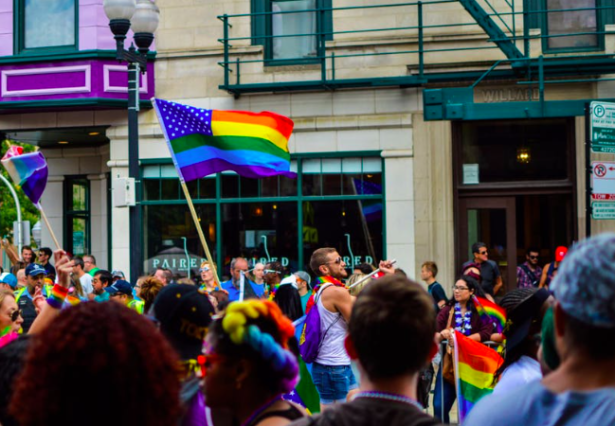 Chicago celebrated their pride festival from June 16, 2018 to June 17, 2018 and had their 49th annual Chicago Pride parade on June 24, 2018. They had many events including Chicago Red Stars Pride Celebration, Flannel Forever! Pride Kickoff, Rock the Boat Party Cruise, North Shore Pride Fest, Equality Illinois Pride Kickoff Brunch, and many more exciting events that promote pride positivity!
RELATED: Plant The Seeds Of A Good Relationship
Chicago also had Orlando Cruz, the first openly gay active professional boxer and active spokesperson for the LGBTQ community, as the 2018 Pride Parade Grand Marshal! He was honoured "King" of the Chicago Puerto Rican People's Parade on Saturday, June 16, 2018. For more information on Orlando Cruz, check out this article!
All information and photos were gathered from chicagopride.gopride.com.
Los Angeles
Los Angeles celebrated Pride in 2018 from Saturday, June 2nd to Sunday, June 10th. The LA Pride Festival had numerous performers including Tove Lo, Kehlani, Icona Pop and many, many more amazing and talented artists! On Sunday, June 10, 2018, Michaela Ivri Mendelsohn was announced to be the 2018 LA Pride Parade Grand Marshal. She is the CEO of Pollo West Group and Founder of TransCanWork, an inclusive organization that helps transgender people succeed in the workplace. To find out more about Michaela Ivri Mendelsohn check out this article. LA! Pride states their mission is to create safe and inclusive environments for self-expression, inspiration and authentic activism in the fight for equality and the celebration of unique heritage and diverse cultures of the Los Angeles LGBTQ+ community and its allies, which is amazing!
All information was gathered from lapride.org. To find out more information visit their website!
Remember to be yourself and not to shy away from self-expression! Love wins!