Dating is hard, especially in a cosmopolitan city like New York. If you're looking for one-off events to really get your date's attention, here are three fantastic things happening in New York right now. Good luck!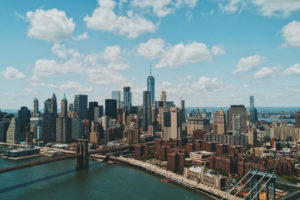 Do you and your date have literary leanings? Well, head over to Pop-Up Magazine on September 27th for a truly unique night out. The aptly titled event is like a magazine you might buy at the store, but performed live. This pop-up invites comedians, authors, researchers et al to present on various presentation styles, ranging from musical theatre to spoken word. The participants are set to converse on a range of topics, including thirst traps, flower extinction, robot ethics and more. If you self-identify as erudite, this is sure to be a memorable evening!
Anyone who took high school drama knows, you literally don't need any skill to do improv; you just need confidence. However, the skill, should you wish to nurture it, will grow from there. Playtime for Grownups is a chance to experiment with those improv skills you've let rust since coming home from that theatre camp way back in Eleventh Grade. We say go for it! Don't be afraid to get on stage and look silly. Perhaps you'll even make your date laugh in the process. As everyone knows, laughter is the best aphrodisiac. Playtime For Grownups is running now through October 30th.
It's time for a date that's out of this world (Yes, we know that's cheesy wordplay but we couldn't resist). Hosted by Neil DeGrasse Tyson hosting, and with all the wonder of the universe to marvel at, how could you possibly go wrong with taking a date to the Dark Universe Space Show? Let DeGrasse Tyson's soothing voice wash over you like a soothing bath as you wonder at the mysteries of the cosmos. This event is running now through October 31st.