Better Dating offers weekly tips on the best places for a date in Montreal. Check out our weekly postings for the unique and romantic dates in the city. If you've got a great idea for a date in the city, we'd love to hear from you!
Mount Royal Park Evening Treks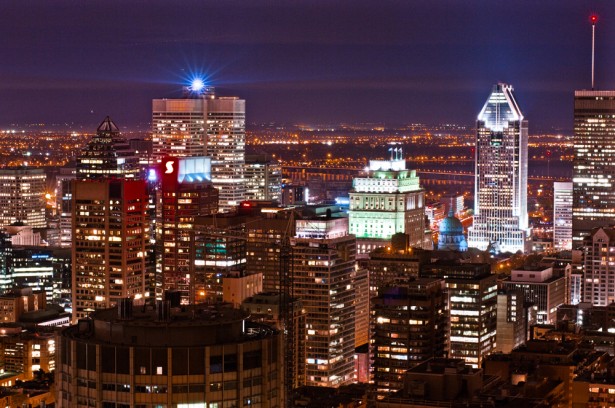 What better way to embrace Quebec's cold and windy metropolitan city, then to layer up and face the elements head on with your date and a romantic trek to the peak of the cities landmark, Mount Royal. Decked out in snow shoes, and keeping warm with hot chocolate, you and your date will explore the city for all its beauty and and perhaps reignite your love of Montreal too.
http://montreal.about.com/b/2011/01/04/montreal-forest-treks.htm
January 19th, 2014
Ice Cold Electro at Igloofest 2014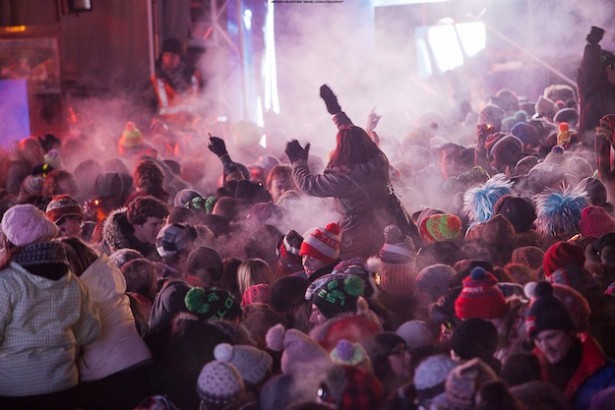 If you and your sweetheart love electronic music, and are sick of being cooped up inside battling the elements, Igloofest turns every weekend from January 16 to February 8 into a reason to go out and party no matter what the weather is like! Now in its 8th year, the outdoor electronic music festival once again transforms the Old Port's Jacques-Cartier Quay into an open-air club, complete with beat-driven music, high-tech visuals and smiling crowds.
http://www.tourisme-montreal.org/blog/ice-cold-electro-at-igloofest-2014/
January 17th, 2014
Le Chene Blanc Is Celebrating Their First Anniversary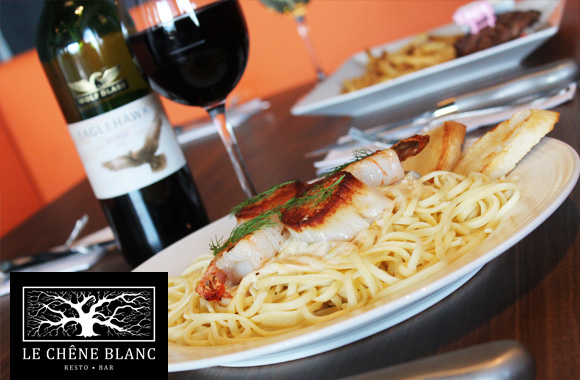 Take your date to celebrate Le Chene's first year! The warm and elegant atmosphere specializing in certified Angus Beef and succulent seafood will offer hors d'oeuvres and cocktails start at 5pm, then at 9pm DJ Debbie Tebbs will lead the after party!
http://www.restomontreal.ca/events/1763-Le-Chene-Blanc-is-celebrating-its-first-anniversary-en.html
January 16th, 2014
The Snow Village at Parc Jean-Drapeau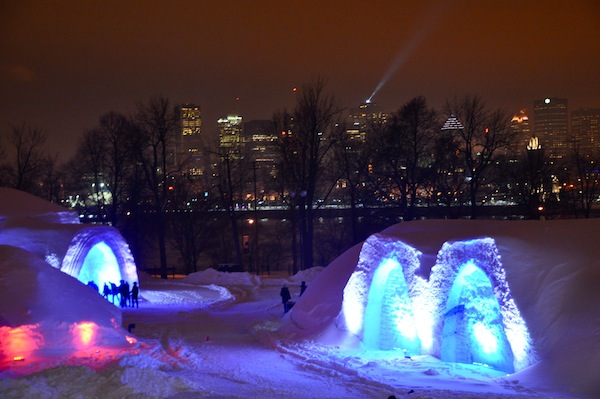 Plan a date day or night, to Parc Jean-Drapeau to experience a winter wonderland created entirely of snow and ice. From chapels to igloos, the entire park has been transformed into the first attraction of its kind in North America. With onsite bars and restaurants incorporating fine food and local cuisine, you can plan your entire date on Ile Sainte-Helene!
http://www.restomontreal.ca/events/1237-Montreal-The-Snow-Village-en.html
January 18th, 2014