We get it, January is rough. It's cold outside, spring seems a lifetime away, and you're probably having a hard time making good on your New Year's Resolutions. January is by far one of the darkest months on the calendar. But let's not forget to make the best out of the beginning of 2019. All you need is the right inspiration! After all, success is mostly about adopting the right perspective…
We're here to say, don't give up on your New Year's resolutions just yet! We've assembled nine super inspirational quotes to give you the hope you need to live your best life. Whether you've pledged to find a new job or workout more in 2019, we're confident these quotations will give you copious amounts of motivation. They're so awesome, you'll probably want to stitch some on a pillow!
Good luck! And remember, you got this! We totally believe in you. Now go ahead and live your best life!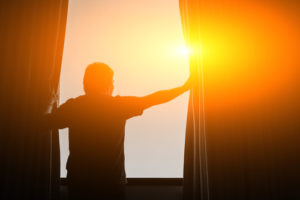 9 Inspirational Quotes To Give You Hope
"Failure is the opportunity to start over again more intelligently." – Henry Ford
"You don't need a new day to start over. You need a new mindset." – Hazel Hira Ozbek
"All glory comes from daring to begin." – Eugene F. Ware
"You are never too old, never too bad, never too late, and never too sick to start from scratch again." – Bikram Chodury
"Life gives you an endless supply of do-overs." Iyanla Vanzant
"It's never too late – never too late to start over, never too late to be happy." – Jane Fonda
"When someone walks out of your life, let them. There's no use in wasting your time on people who leave you." – Kiara Sellers
"Every new beginning comes from some other beginning's end." – Seneca
"We didn't lose. We just haven't won yet." – William Lyon Mackenzie