Stress is a natural element in our lives that cannot be completely erased. Whether it be life-changing stresses getting you anxious or small stresses of daily life keeping you up at night, it is essential to tackle it and overcome your worries. It is also important to know when to relax and rejuvenate your body and mind to be able to recharge and tackle your daily stresses more confidently. Eligible Magazine is here to give you 5 ways to combat daily stress in your life:
Exercise Your Way Through It

It may not be everyone's favorite activity at times, however, exercise is recommended for a healthy mind and a healthy body. Putting physical stress on your body through exercise can help relieve mental stress. Exercise lowers your body's stress hormones, such as cortisol in the long run as well as releasing endorphins, which are chemicals that improve your mood and act as natural painkillers. Exercise can also improve your sleep quality which can be negatively affected by stress and anxiety. Try to find an exercise routine or activity that you personally enjoy, such as walking, rock climbing, yoga, or jogging.
Spend Time with Family and Friends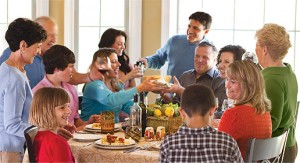 Social support from family and friends can help you get through stressful times and being part of a friend network gives you a sense of belonging and self-worth which can help you combat tough situations. Spending time with loved ones helps release oxytocin, a natural stress reliever. This effect is called "tend and befriend" and is known as the opposite of the fight-or-flight response. Talking about what is bothering you and receiving emotional support from loved ones can help you deal with it better.
Record Your Feelings in a Journal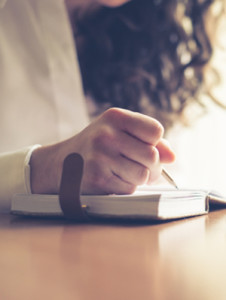 Simply writing down the thing that is bothering you is one way of not letting it swallow you whole. Writing down what is bothering you and the best and worst case scenario related to the situation can help make it seem not so scary. While recording what you're stressed about is one approach, another is jotting down what you are grateful for. Gratitude may help relieve stress and anxiety by focusing your thoughts on what is positive in your life.
Remember Laughter is the Best Medicine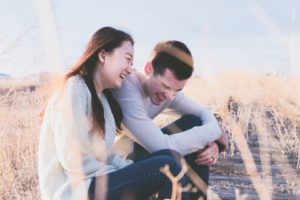 It's hard to feel anxious or worried for too long when you're laughing. It's good for your health and it can help relieve stress as it relieves your stress response and it also relieves tension by relaxing your muscles. In the long term, laughter can also help improve your immune system and mood. Finding the humor in everyday life through spending time with funny friends, or watching a comedy show can help relieve stress.
Listen to Music and Lift Your Mood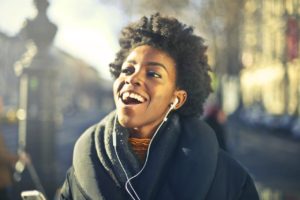 Listening to soothing music can have a relaxing effect on the body. Slow-paced instrumental music can induce the relaxation response by helping lower blood pressure and heart rate as well as stress hormones. Classical music can also be particularly soothing, however, simply listening to the music that you enjoy is effective too. Nature sounds can also be very calming and this is why they're often incorporated into relaxation and meditation music.