With spring sprung, and Easter on the horizon, us here at Eligible Magazine have put together a list of amazing Easter-themed dating ideas for you and your boo this weekend. We like to give our wonderful readers a number of options, ranging in costs! So here are a few ideas ranging from free, to not so free. Enjoy!
The Amazing Easter Egg Scavenger Hunt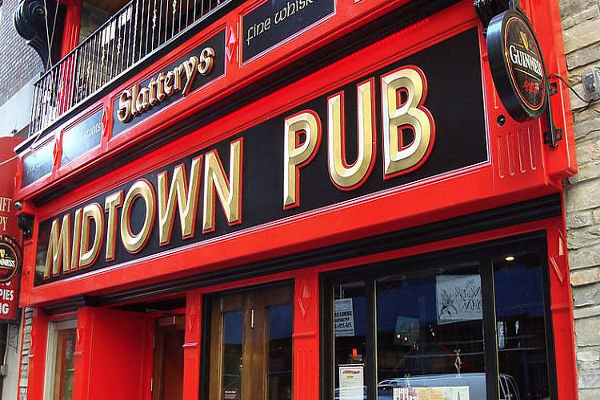 Assemble a team or dive in solo, but definitely make your way over to Slattery's Midtown Pub at 1:30 pm on Sunday to take part in their Amazing Easter Egg Scavenger Hunt. Not for the faint of heart, the winner (or winners) of the search get to take home a cash prize of $100! Not a bad payout for an Easter date, if you ask me! Afterward, grab a pint and hang out with the wonderful staff over at Slattery's. Cost is $25 a person (or team, flat rate) and there is a family friendly option as well!
When: Sunday, April 21st, 1:30 pm
Where: Slattery's Midtown Pub, 8 E 36th St (Between Fifth and Madison)
Cost: $25
Lafayette Grand Café & Bakery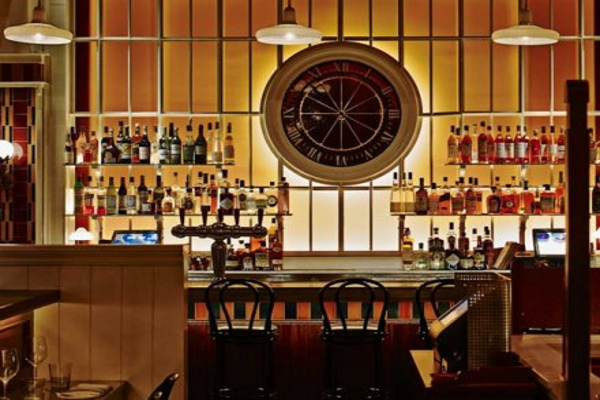 Would it really be Easter if I did not suggest a brunch option? Don't be fooled by the name. Chef Andrew Carmellini, with partners Josh Pickard and Luke Ostrom, have assembled a French-inspired restaurant that is not one to miss. Breakfast? Egg Lafayette. Lunch? Baked Oysters "Sargent". Dinner? Maine Scallop cru. Whatever time of day you and your better half crawl out of bed on Sunday, make sure your first stop for Mimosas is over at Lafayette Grand Café. TimeOut sound-checked, "appropriately buzzing, but not too loud" is their official result. Conclusion? Worth it.
When: Open Every day – check lafayetteny.com for menu times
Where: 380 Lafayette Street NY
Cost: ~$120 gets you drinks, a few small plates, pasta to share, and dessert.
Easter Parade and Bonnet Festival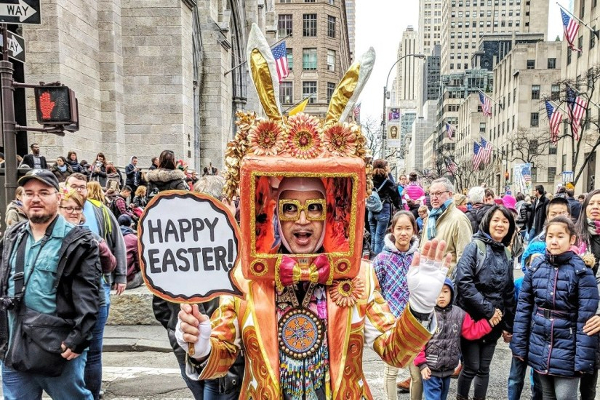 Don a cap, wear a hat, plateau a chapeau and stroll down 5th avenue this Easter Sunday for what has got to be the most hilarious of traditions in NYC. At 10 am on Sunday, the city will get together to watch the madness unfold from 49th to 57th street (we recommend St. Patricks Cathedral for the best view). Bring your spouse, but especially the kids, for this whirlwind of a parade. While there are no floats, we think the mesmerizing display of hats is well worth the walk. Not one to sit on the sidelines? All you have to do is don your best (worst) hat, everyone can participate!
When: Easter Sunday @ 10 am (April 21st)
Where: 5th and 49th, North to 5th and 57th
Cost: Free! (Maybe a bit of dignity)