Is your relationship at the serious point yet? Have you often wondered what a serious relationship means? What differences there are between a serious relationship and just dating someone? We have looked at some key differences that draw the line between the two statuses.
You both make it clear how often you should talk to each other.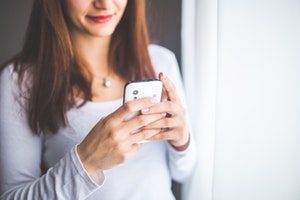 If you are just dating someone, days may pass without talking, and it may not seem like a big deal. You might have four text conversations in one day before not talking at all for five days. It's hard to know where the status is at in that situation.
If you are in a serious relationship, however, talking every day is necessary, even if you are just briefly checking up on them. Relationships require a lot of work.
Of course, many people make the mistake of contacting their partners more often than they should, coming across as needy. For example, "Person A, have you been talking to that guy from the gym too much?" "No, person B. I only love you. You don't need to check on me this much." Overdoing anything in life, including over-contacting partners, is a turnoff. It is often a reason why people break up. If you are both completely aware of how much space you both need, then there should be no issues.
You have both gotten to know each other's family members.

Not just parents, but siblings, cousins, aunts, uncles, and grandparents as well. You would go out of your way to bring your partner to family events, no matter how far away your relatives are. They would do the same with you.
If you have gone on many dates with someone, and your interactions with their family have not gone further than a brief introduction to their parents, it is not at the serious point yet. This is especially true if the parents do not like you. Once you click well with your partner's family, and family get-togethers are not overly anxiety-producing for you, you feel like you are at home around them, and are, therefore, in a real relationship with your partner.
You plan no alone time with other people of your preferred gender.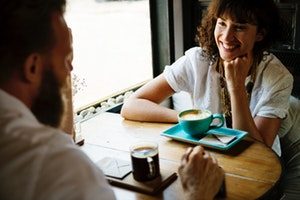 We don't mean for business purposes, with family members, or with people nowhere near your age, we mean age-appropriate, outside of the family people of your preferred gender you can talk to for personal purposes. If you're not in a serious relationship, you might even be seeing several people, figuring out who might be the one. If you don't feel there are strict boundaries with a partner when seeing other people, you are not there yet.
Of course, most people have friends of their preferred gender they talk to at school or work, but it is usually only if they are hanging out in a group or at a party, if they run into each other, briefly acknowledge social media posts, or if they need to talk for business reasons. Once you are in a serious relationship, you know planning personal alone time with "guy or girl #2" is a no-no.
RELATED: Plant The Seeds Of A Good Relationship
You plan on moving in together and starting a family.
Moving in with a partner is a huge life-changing decision. You have to be sure you like and trust the person enough to do so. Once you are aware of your partner's strengths and weaknesses, and their flaws do not bother you enough to affect the relationship, it could be a great route to take.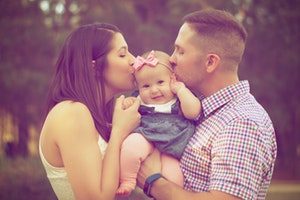 The girl is pregnant? Do you feel that having unprotected sex with your partner was one of the worst things you have ever done? Is it something that keeps you awake at night and not in a good way? If the answer is yes, then they may not be the one for you. If no, then congratulations, you are in a serious relationship. Start planning for your future bundle of joy.
Where to go if you are still at the dating stage?
You have gone on several dates with the person you want to be with. You both like each other a lot. What now? Get to know each other well, give space when necessary, set boundaries, talk about plans, and your relationship should reach the serious level.
RELATED: How They Make It Work: A Happily Married Couple Talk About Their Relationship