Canadian beaches are plentiful and have lots of good qualities. Many Canadians after what was a long winter and an unpleasantly cold, wet spring for many; are looking forward to real summer weather. One standout summer activity for almost anywhere in the world is going to the beach. However, there are so many beaches, and it can be tough to decide where to go. The closest one may not always be the best. We had the chance to look at some beaches and considered characteristics such as water quality, sand quality, lake and ocean views, and other activities.
Clock Tower Beach- Montreal, Que.
Do you want to have a complete view of the St. Lawrence River while enjoying Montreal's pleasant summer weather? Look no further than the Clock Tower Beach. You may not be able to swim in the water, but there are two noteworthy events: The Sky Belongs To The DJ (Fireworks evening) which happens on Wednesdays and Saturdays this month from 10 to 11 p.m., and Riverside Yoga To The Sounds Of The Breeze which occurs every Tuesday from 6 to 7 p.m. this summer. The fireworks event costs $5 from 6 p.m. for those 18 or older. The yoga event costs $10 and you must bring your own mat.
Devonshire Beach- Widewater, Alta.
Do you want to see sand dunes that are 1,500 years old? Of all Canadian beaches, we found your place! Devonshire located by Lesser Slave Lake Provincial Park will satisfy your day. Fishing, surfing, and swimming are popular activities at this classic beach. It also offers an annual sand castle and songbird festival, a warmup shelter during the colder months, a wheelchair accessible viewing platform, and trails.
Long Beach, Vancouver Island, B.C.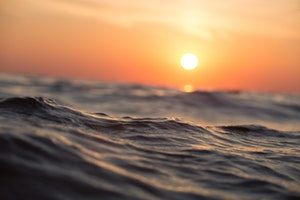 Located at the Pacific Rim National Park Reserve by Highway 4 between Tofino and Ucluelet, B.C., Long Beach is one of British Columbia's most popular attractions. One thing that particularly stands out about Long Beach is the adult and youth surf camps, as well as daily surfing lessons. As there isn't much wintry weather in this area each year, it has one of the warmest mean air and water temperatures in Canada, making it a good destination for waves year-round. Boating, camping, golf, hiking, kayaking, and wildlife are also popular at Long Beach.
Parlee Beach, Pointe-du-Chene, N.B.
This beach is located next to Parlee Beach Provincial Park. What makes this place stand out is that it has the warmest saltwater out of anywhere north of Virginia. Beaches with warm water along with soft, sun-soaked sand are a blessing. Parlee is one of the busiest Canadian beaches outside of Canadian cities, with half a million people visiting each summer. Parlee also has lots of beach volleyball games, festivals, and sand-sculpture competitions.
RELATED: 6 Easy Food Swaps To Get Beach Ready
Wasaga Beach- Wasaga, Ont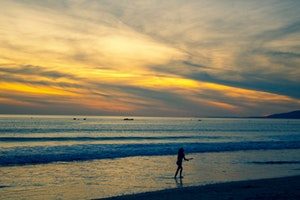 Toronto beaches are not particularly clean options. However, the two-and-a-half hour drive north is worth it. Wasaga Beach is one of the world's most extensive freshwater beaches at 14 kilometres (8.7 miles) long on Nottawasaga Bay. One would think that somewhere a little farther south would get this honour, but it happens to be in Ontario. There are many trails, restaurants, and stores nearby. The Nottawasaga Bay is also excellent for boating, canoeing, and fishing. Perhaps the most noteworthy quality is because you look west while you face the water, you can catch some impressive sunsets.