There are tons of American beaches around. With so many across the states, one may wonder which ones they should prioritize. As the past year has been exceptionally wet for a large portion of the country, a lot of people are especially taking advantage of any sunshine and warmth they can get. Going to the beach is one of those activities. I had the chance to look at some beaches that not only have good water quality, sand quality, and ocean views, but I made sure I picked at least one beach in Northwestern, Northeastern, Southwestern, and Southeastern U.S. This is so you can avoid long flights or drives that are 24+ hours.
Cannon Beach, Oregon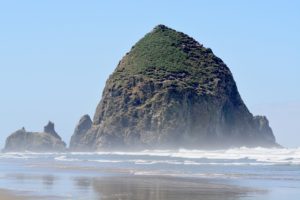 Although the water in the Oregon Coast is often cold and rough to swim in, you can get some spectacular views of the Pacific Ocean at this 4-mile long beach thanks to a village nearby. Other things you can check out are the Haystack Rock, a 235-foot crown jewel on the ocean, which is known to be one of Oregon's most famous landmarks; and tide pools with aquatic habitats. Cannon Beach is also next to Ecola State Park.
On Florida's Space Coast with a nice pier, clean sands, and extra warm waters, what more could you want? I have personally been to Cocoa Beach a couple of times. Once in July 2006 and then again in March 2008. I enjoyed it both times. Cocoa Beach is also a major beach attraction for surfers, offers countless wind and watersports, and has the largest Ron Jon outpost globally. Other popular activities you can do here are deep sea fishing, eco-tour adventures on kayaks or airboats to see Florida's wildlife.
Laguna Beach, California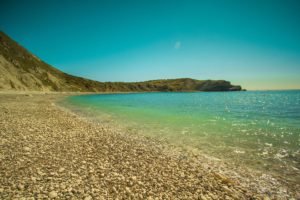 People consider Laguna Beach as a hidden gem despite being halfway between San Diego and Los Angeles. It is a fantastic beach, though. Laguna Beach is deemed to be unique compared to many other American beaches because it is seven miles long, has caves, natural tide pools, sandy beaches, seaside bluffs, and tide pools. For those who want to stay at hotels, Laguna Beach also has the most lodging options of all beaches in California, making it an ideal vacation spot.
Myrtle Beach, South Carolina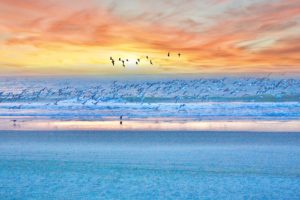 As Myrtle Beach, where happiness comes in waves, is one of the most popular American beaches, it should come as no surprise that I include it. Myrtle Beach is more than just 60 (Yes, 60!) miles of beautiful, compact, tan sand with clean waters suitable for water sports; there are amusement parks, golf courses, outlet malls, attractions such as the Broadway Grand Pix and Ripley's Aquarium, and much more.
Nantucket, Massachusetts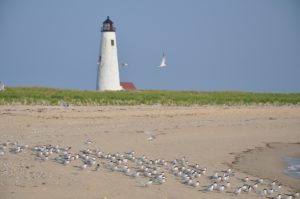 Nantucket is one of New England's most prominent areas for American beaches. Many New Englanders consider it as a summer getaway. Although the region is on a tiny island, it provides tons of amenities for all kinds of people. Surfers can have lots of fun at Surfside Beach while people who want to view stunning sunsets while relaxing can enjoy Madaket Beach. If you wish to enjoy waters without too many waves, you can try visiting Dionis Beach. There are countless other spots to visit as well in this unique island.
RELATED: Canadian Beaches: 5 Best Choices