Why cook with wine? Wine has the ability to enhance the flavor of a dish. Don't worry, the alcohol evaporates so that only the flavor remains. Wine can be a versatile cooking tool. It can be used in a marinade, a baste, for deglazing, to make a pan sauce, or just to add to stews and gravies. But before you run to your wine rack, we have some tips and tricks that will make your cooking with wine more successful: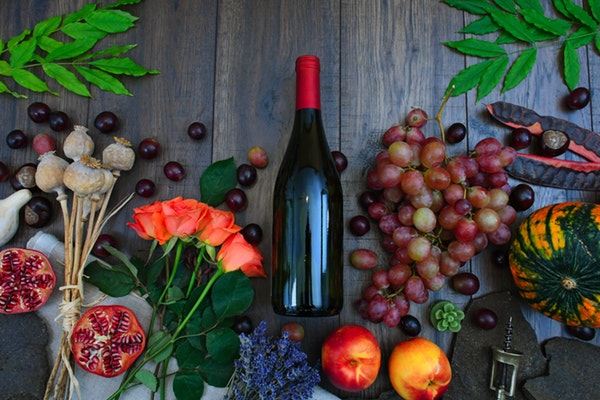 Unofficial Rules for Cooking With Wine:
When it comes to cooking, I guess you could say that the rules are, there are no rules. But if you stick to some general guidelines, your dish is going to be better. Only use a wine you would drink. We know that there are such things as 'cooking wines,' but these have a tendency to be a little salty and may impact the taste of your dish. Also, if you don't use it all, then there is extra for drinking while you cook. Do not add the wine right before serving. Give it a chance to simmer with the food or the sauce. This will enhance the flavor of your meal. If you add it too late in preparation, it won't have enough time to impact the flavor of your meal.
1. Make sure the wine isn't too old. The wine that you've had sitting around for a couple of days is generally okay, but if it's been a couple of months, then you shouldn't use it for cooking.
2. Lower quality wines are okay for slow-cooking dishes like a stew.
3. Research your wine flavor profile. Since cooking the wine concentrates the flavors of it, it is essential to make sure it is a wine that would be paired with your dish. Examples are white wine with seafood or vegetables and red wine with red meat.
4. Note if the wine is dry or sweet, and then use accordingly. A dry wine is lower in sugar while a sweet wine is high in sugar. Think about how sweet you want your dish to be, and chose your wine based on your desired outcome.
These are some tips and tricks, but cooking should be fun. Experiment with wine in your food and be creative.