The holidays are over, the days are shorter and every morning seems colder, but that doesn't mean you can't warm up the winter blues with some hot city events.
Here are some of our picks for making the most of the coldest months of the year:
1) Relocate For Our Mates – Relocate For Our Mates has announced its Canada-wide fundraiser in support of Red Cross Australia to provide relief from the unprecedented Australian Wildfires. Relocate For Our Mates is asking for Toronto supporters to head to CRAFT Beer Market at 1 Adelaide Street East on Saturday, January 25th, from 3:00 pm – 6:00 pm for a donation-only party that includes live DJs from the House Party DJ crew, an appearance by Jefferson and Gordo, mascots from the Toronto Wolfpack, and some special guests supporting the cause. 100% of the donations will be sent to Red Cross Australia via Red Cross Canada. Torontonians of all ages are welcome to participate.
For more information please contact [email protected]
2) Wine and Welcome Reception at Kandy Gallery, Hotel X Toronto – If you're interested in viewing stunning landscape and nature photography from around that world, then the wine and welcome reception for Canadian photographer Neil Dankoff is perfect for you. Guests will be served a complimentary glass of wine and hors d'oeuvres and Neil will be signing copies of his book, Focal Points, as well as doing a meet-and-greet to answer questions about his landscape photography. Monday, January 27th from 6:00 pm to 9:00 pm
More details can be found here: https://www.eventbrite.ca/e/wine-welcome-at-kandy-gallery-tickets-89329698533

3)Youth Without Shelter's Time4Change Day – Friday, February 21st from 7:00 am to 7:00 pm – The 10th annual Time4Change is an all-day, youth-helping-youth initiative that will see 600 students and volunteers takeover 30 of Toronto's TTC stations, the PATH and high-traffic urban areas to inspire commuters with original theatre, dance, visual arts, music and spoken word performances that share staggering realities of the youth homelessness crisis in Toronto. This year, Time4Change's goal is to raise $101,000 in support of Youth Without Shelter to ensure each youth in their care transitions to stable, independent living. Participants will also collect spare change and donations made by credit or debit cards to support transit fare costs and essential programming at YWS, an Etobicoke shelter and support house serving more than 1,000 homeless youth every year.
4) Motionball Gala 2020 – The roaring '20s will hit the Liberty Grand on February 7th, 2020 at 9:00 pm for the 19th annual motionball Toronto Gala presented by the AIR MILES Reward Program in support of the Special Olympics Canada Foundation!
As usual, it's expected that over 2,500 celebrities, young professionals, influencers and Special Olympics athletes will come together to enjoy an open bar, luxury silent auction, 7 live entertainment acts (including Cary Shields and a live swing band) and DJs across 2 opulent ballrooms while raising $300,000 for the cause. Guests will also be treated to specialty cocktails and a photobooth to capture everyone in their evening best, courtesy of Bumble!

When it came to star power last year, Motionball 2019 did not disappoint. The guest list included Tessa Virtue, Milos Raonic, Melissa Grelo, Tanya Kim, Karl Wolf, Tessa Bonhomme, Lauren Howe, Chloe Wilde, Devo Brown, Tyrone Edwards, 40+ Special Olympics athletes. What a special, star-studded night!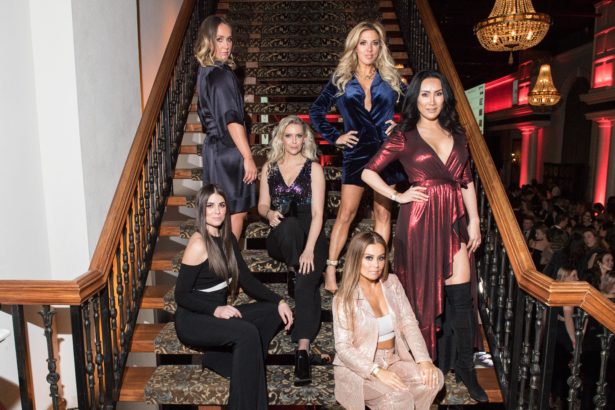 To date, Motionball has raised over $11 million net for its worthwhile cause.
This year the highly-anticipated black-tie affair hosted by CityTV's Devo Brown. Tickets range from $160-$200 and are on sale now at www.motionball.com/events/2020-motionball-toronto-gala/