If you are looking for true love like so many of my clients are, online dating may help you find it. For some, online dating can be scary, or it can make you cringe at the idea of meeting some stranger you connected with on the Internet. Others are open to it, and are excited about exploring something new. But lets face it, online dating is just another way of finding true love. I tell my clients that online dating can be a great tool to take you out of your comfort zone and teach you all kinds of things about yourself and about what love is, and is not.
You could be in your twenties or thirties and never been married, or you could be recently divorced and been out of the dating scene for a while. Whatever your story is, there are some important points to be aware of when searching for a conscious, loving relationship especially if online dating is part of your plan.
One of my goals has been to help more people have conscious, loving relationships and that is the very reason I created The Art of True Love Workshop, which helps you experience the real meaning of love.
Here are 5 best practices for online dating I teach in The Art of True Love Workshop that will help you find a great mate:
BE REAL AND NOT THE MADE UP VERSION OF YOU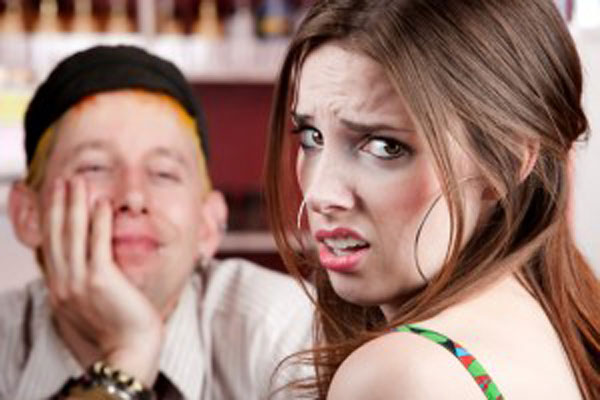 Write about the real you. Remember, you're looking for someone who wants to be with the real you, not a made up version of you. Write about what you truly enjoy doing and your true outlook on life, not what you think it should be. I also highly recommend posting current photos of yourself. You're not going to fool anyone for very long with photos of you 15 years younger, and you will feel embarrassed when you see the look of shock on their face when they meet you.
I have one client who posted photos showing her with and without makeup. I thought that was a great idea. The goal isn't to get a hundred random "likes", the goal is to find the one who likes the real you.
GET REAL ABOUT YOUR EXPECTATIONS
One of the biggest attractions of online dating is how easy it is to meet a lot of people, but that can also lead to challenges. When there are a lot of people to choose from it's too easy to move on to the next one when you hit a bump in the road. You end up becoming a serial monogamist, which is okay if that's what you want. But here's the thing, if you truly want a conscious, loving relationship — you've got to work at it. Life is not a romantic movie or a fairy tale. "Happily ever after" is just a really good story.
Set your sight high and look for someone who's realistic about relationships and make sure you're being realistic as well. Don't get hung up on one little thing that was said or some physical quality. Take the time to get to know someone. True love takes time to build. If you've 'fallen in love' fast, it means you are still in the infatuation stage, it's not true love yet.
BE AWARE THAT NO ONE BESIDE YOURSELF CAN MAKE YOU HAPPY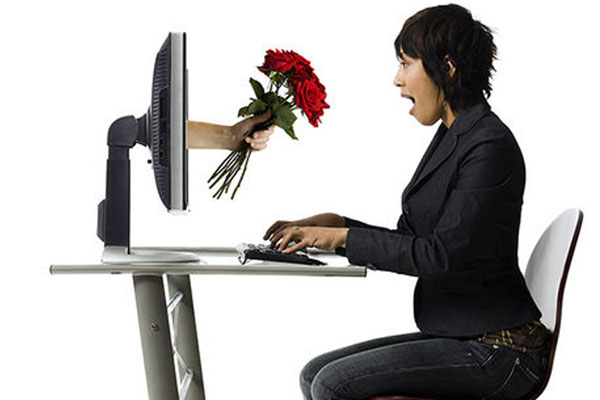 Desperation to find someone to take away the emptiness you feel inside can make you blind to what's really going on. There's no one beside yourself who can be the source of all your happiness. It's truly unfair to expect that another person should do that for you.
Here is a situation I want you to avoid because it happened to a client of mine. This client had left her husband because "he was not romantic enough". In her mind, romance equaled love and she ended up finding a really romantic guy online. He was soooo "romantic" telling her all the things she wanted to hear that, he managed to scam her out of $7000.
Scammers can sniff out desperate people. If a profile sounds too good to be true, then it probably is. When it reads like a Harlequin novel, it's just that – a really good, made up story. There are lots of profiles out there for you to question: A wealthy guy in his 40s, posts a cute photo of him with a dog or a baby and says he will date women in their 60s. Really?
A photo of a stunningly beautiful young woman looking for a knight in shining armor (you) to save her, might actually be a he sitting in a far away land.
Remember you're looking for authentic here. If it's too good to be true, beware.
BE OPEN TO DATING MORE THAN ON PERSON AT A TIME
Is it okay to date more than one person at a time? Good question. From a conscious point of view, I say that if at first you meet a couple of people who feel right, take your time to get to know them. Everything else is a fantasy we create in our mind. Would you consider not dating anyone else if you suddenly had a nice conversation in a coffee shop with someone you just met and liked? Once you have a clearer idea of who they are and you are looking for a conscious, monogamous relationship, cutting it down to one person makes it a lot easier!
BE PATIENT: SPEND QUALITY TIME TO GET TO KNOW EACH OTHER
Take your time. If when you first meet someone you really like, you start seeing each other every day, and spend too much time together at the expense of the other areas of your life, you are putting a lot of pressure on the relationship. Even if it is a good match, seeing too much of each other in the beginning will most likely create arguments because there is an imbalance.
Ultimately, remember even if you feel a great connection, no one can take the place of the connection with yourself.
Online dating does not have to be any scarier than meeting someone at a coffee shop.
The more you're actively involved in creating a great life for yourself, and you are not wasting time looking for someone to rescue you, the easier it will be to spot the right person for you. It can also be a great place to practice your self-confidence, create clarity around what you want in a relationship and what love is.
By putting yourself out there you may end up meeting someone by chance when you least expect it in the 'real world' and it will just click because of all that you've learned. Do your inner work, love who you are, have fun and the rest will only be great lessons.