Breakups are tough, there's no question. Ending a long-term relationship, or even a short-lived love affair can be painful, excruciating (to say the least) and picking up the pieces afterwards can be challenging.
It doesn't matter if you're the one that ended it, or if you're still holding on to the relationship that you saw no end to, breakups are hard for anyone, especially ones that you have put all of your time and effort into for a number of years. Every relationship is different and every situation is unique, there's no one size fits all method for a painful breakup but there are ways to help the process along.
RELATED: 6 Things The Girl Who Gets The Guy Does Differently 
Take time to heal
People say that "time heals," this may or may not seem hard to believe at the initial time of heartache, but it is true. It's important to actually give yourself that time to recuperate by allowing yourself to cry if you have to, talk it out with your closest girlfriends, and to possibly even reminisce on those photos that you still have all over your Instagram. Allow yourself to feel what you're feeling. Don't push down the feelings, as ugly as they can be, cause it will only stall the process and stop you from moving forward. It's also important to know when it's time to stop bringing him up in every conversation. If you're starting to notice your friends rolling their eyes or showing signs of annoyance at every mention of him, it's a good indicator that it's time for you to move on (or at least time to stop bringing him up at every unrelated mention). There is always a point in the mourning process where you are over exceeding your stay. It's eventually going to be time to move on.
Stop blaming yourself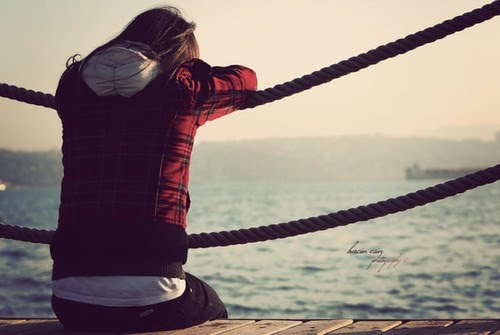 Especially if you were the one who was dumped, we can quickly start to blame ourselves. We start to throw the, "maybe if I" bit around a lot in our minds, maybe if I watched more of his movies, maybe if I compromised more, maybe if I dyed my hair blonde. Stop yourself. Relationships end for a reason and are always two-sided, meaning you're never the only one to blame. Now that the relationship is over, there is no point in regretting and obsessing over the past.
Rediscover yourself (without him)
After being in a relationship with somebody for so long, we can often change little parts of ourselves without realizing, or even forget who we are when we're not with him. After a breakup, take time to rediscover who you are, it can be therapeutic and enlightening. So often, women quickly jump into relationship after relationship, without even taking time to be on their own for just a second. The time on your own is probably the most important and can be so rewarding. Take time in your newly single life to do those things that you love, take a hike on your own, listen to that terrible boy band that he always criticized, take a spontaneous trip, fall in love with yourself. This time can also be a great opportunity to evaluate what you're looking for in your next relationship and with your life in general. When you were in a relationship, you had to consider how your decisions would affect both of you, now you don't have to. Embrace the freedom and start dreaming big.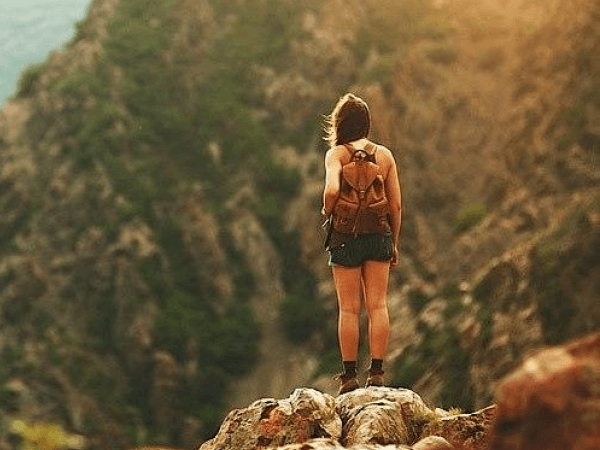 Being friends
"We can still be friends," so cliché, so patronizing and so hurtful when that's not what you want to hear. Depending on how the relationship ended and the maturity level of both parties, this isn't always the case. It's not always healthy to have your ex in your life. In other cases, it can be possible. The only way that any sort of friendship can continue out of an ended relationship is if you both have time to heal and move on. Breaking up and then continuing on as friends, texting, and interacting on social media, immediately after isn't going to happen. This is only going to result in you obsessing over every female who's commenting on his Facebook. You need to let those feelings subside so that you can enter a friendship where you're both content being "just friends."
RELATED: You Never Heard From Him Again. What Now? 
Do your best to move on
Entering the dating jungle can be madness. After being away in the relationship world for so long, we can start to get rusty on the rules of the ever so complicated dating game. It can be challenging, even scary to get back into dating after a breakup. At some point however, it's important to get back out there and allow yourself to be wine and dined by a male caller. If you're not completely over your past relationship and you're still holding on to the possibility of getting back together, this can feel like you're cheating on your ex. That's why being able to go on a date and allowing yourself to have fun is a sign that you're finally starting to move on.