It's finally summertime. Which means people are wearing less and going out more to soak up some much-needed sun after a long, harsh winter. With our skin exposed to the sun, it's that time of year, to protect ourselves from those harmful UV rays with essential skincare.
The summer season is the perfect time to enjoy some much-needed sunshine after our harsh winters in Canada. But too much exposure to the sun, without proper care, can result in skin damage. Whether your skin is highly pigmented or not, incorporating products that include SPF (sun protection factor) should be an essential part of your skincare routine, all year round.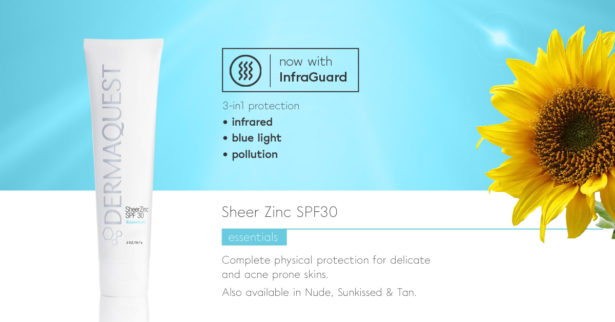 According to WBMD, "Sun damage to the skin may not be apparent when you're young, it will show later in life."A study from the American Academy of Dermatology recommends using an SPF of 15 or higher. To aid in the protection of your skin this summer, DermaQuest Canada has its best selling facial sunscreen, Sheer Zinc SPF 30.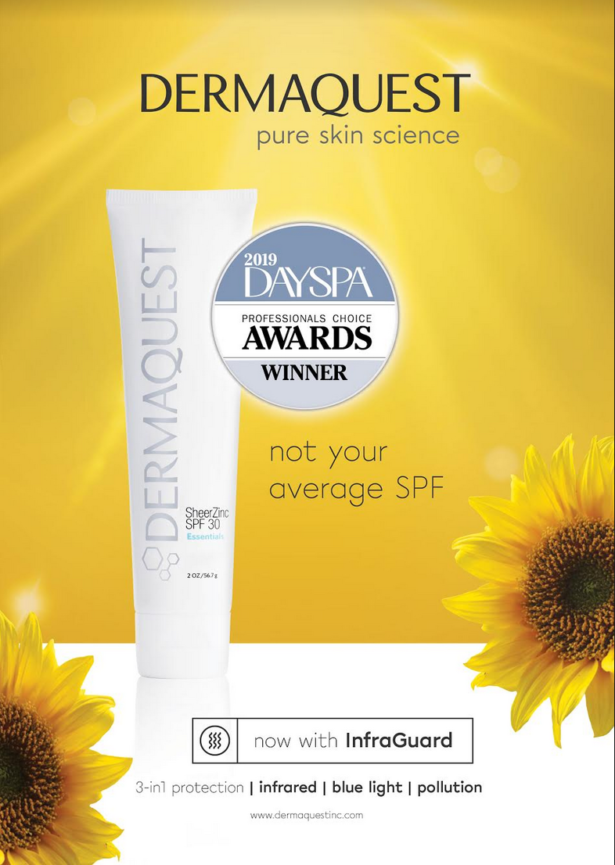 DermaQuest won the 2019 "Day Spa Profession Choice Award" for their SheerZinc SPF 30 which, according to their website, "Protects the elastin protein from UV damage and skin proteins from being broken down." SheerZinc leaves no white residue as compared to other leading brands; instead, it leaves behind a natural tint. More importantly, this product is for all skin types, including acne-prone skin. So, before you decide to spend the majority of your days under the sun this summer, be sure to include a product with SPF 15 or higher within your skin care routine; to ensure healthy and radiant skin all summer long.