Michelle Shemilt is the founder and creator of Nudy Patooty, a line of high-tech tailored undershirts for women that tackles the problem of sweat stains. All items are made of certified organic bamboo fabric that is ultra soft and also helps to regulate the bodies temperatures unlike other camisoles that don't breathe at all. So how did this Canadian based entrepreneur come up with this concept?  Continue reading to learn more about Michelle and how important it was for her to make Nudy Patooty products in Canada.  
Eligible Magazine: What encouraged you to come up with the concept of Nudy Patooty?  What did you see lacking in the market that your product could help resolve?
Nudy Patooty: Prior to starting Nudy Patooty I was a trader at a large bank and my wardrobe was primarily professional attire (i.e. blouses, blazers, knitwear) and one day I realized I wasn't wearing my favourite clothes because of a few consistent frustrations. I was either concerned about the high cost of dry cleaning (some months my dry cleaning bill was a couple hundred dollars!), the time it would take to hand wash and iron at home, or I avoided some fabrics altogether because I knew they were prone to embarrassing perspiration stains (i.e. silk!).  When I looked on the market to find a solution all I could find were stick-in armpit pads that I found uncomfortable, bulky, and visible through lighter weight fabrics.  Within women's foundation wear, all I could find were tank tops and camisoles which don't prevent sweat and deodorant stains, and looser fitting tee's that add bulk beneath fitted styles of clothing.  I discovered there was no comfortable, practical, solution to this common problem.  As I talked to my female friends and colleagues, and then started doing broader market research, I realized this was a frustration for most women on a regular basis!

RELATED: Are You Shoe Season Ready?
Eligible Magazine: Your original background is corporate America, how has that experience helped you launch Nudy Patooty?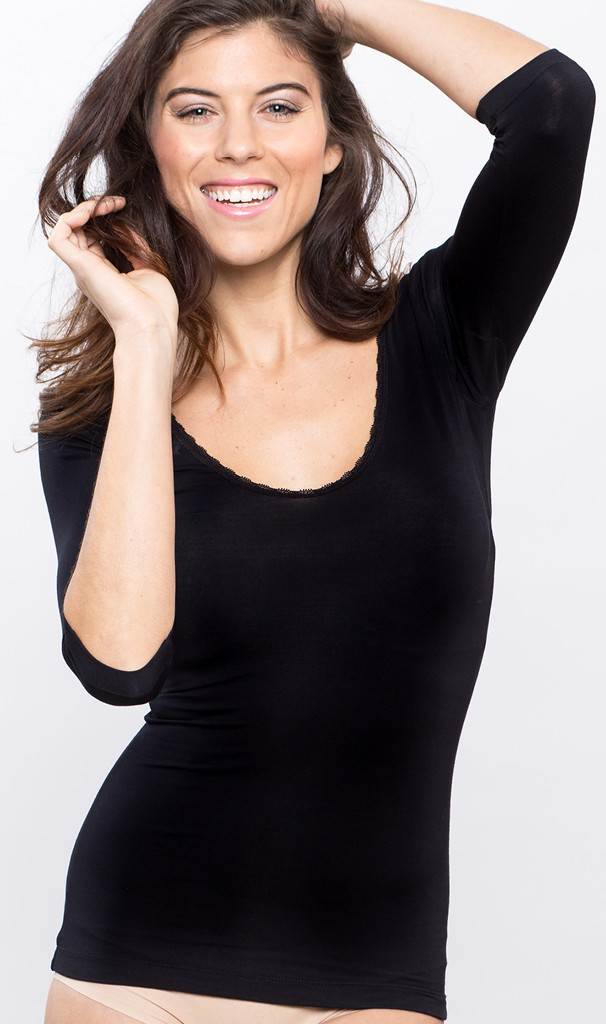 Nudy Patooty: First of all, the idea was born from when I worked in a corporate environment and started wearing professional clothing!  Because the concept came from a personal need, I was able to come up with a creative solution that addressed a number of women's needs in one product.  For example, our Sweat Secret fabric technology in the underarm wicks and absorbs moisture and deodorant so you stay dry and your clothes stay clean longer, a gentle stretch in the fabric smoothes your figure without being constrictive like shapewear, and our bamboo fabric lets your body breathe and regulates your body temperature so you stay comfortable.  
From a business perspective, the primary skill that transferred from my corporate job to entrepreneurship is relationship building and networking.  Building my network and growing my relationships has been a key aspect to building and growing my business.  Whether it's sourcing suppliers, hiring new employees or consultants, or meeting new people over coffee to see how we can support each other, all of my most valuable connections have come through networking and committing time and effort to
sustain those relationships.
Eligible Magazine: How important was it for you to make sure Nudy Patooty was manufactured in Canada?
Nudy Patooty: My goal was always to have our line made in Canada and it's very important to me for a number of reasons.  First of all, from a quality control perspective, local manufacturing means that you can be more involved in the production process to make sure the quality meets your standards.  When we are in production I am at the factory at least once a week.  If you are going to manufacture overseas you should have the resources to have someone who is consistently checking into the factory to ensure that quality is up to your company's standard, and this is unrealistic for a start-up company.  When you don't have a relationship with the factory (which is often the case when producing overseas) you will get inconsistent quality in your goods.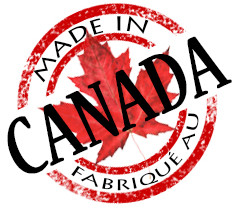 Second, manufacturing locally reduces the environmental footprint of the manufacturing process, ensures our product is being made under ethical working conditions and supports local employment.  We even have our fabric made in Canada to ensure that the dyes used meet the highest standards.  
Lastly, production minimums are smaller, lead times are shorter and there is no foreign exchange exposure, which means you have more control over your inventory, turnaround times, and cash flow.  When you produce overseas you have to forecast your inventory needs out at least six months, and that doesn't account for potential shipping and customs delays.
RELATED: Fashion Slimming Tips For Summer
Eligible Magazine: What are people saying about Nudy Patooty? 
Nudy Patooty: Nudy Patooty is changing the way people get dressed in the morning!  But don't take it from me, here's what our customers are saying and if you want to try it out for yourself, use discount code ELIGIBLE20 at www.nudypatooty.com to receive 20% off your first order!


"Hands-down, one of the best innovations I've seen in women's clothing in a long time, regardless of your personal reason for needing an extra layer!"
-Jeannine

"I hate feeling sweaty at all, and, working in a corporate environment, I need to appear polished and well-dressed (and certainly can't have pit stains or odor).  I looked everywhere to find the women's equivalent of the undershirt – from cheap cotton tees (they show under fitted tops) to moisture-wicking workout gear (they're always too colorful) and I ultimately couldn't find anything and resorted to wearing the 10% of my wardrobe that felt still comfortable.  I finally found Nudy Patooty and they were exactly what I had been looking for.  I feel like I got a whole new wardrobe simply by purchasing a week's worth of these undershirts, now I can rotate through 100% of my closet again instead of the 10% that I felt stuck with before."
-Sarah

"Now that I found Nudy Patooty I am so much more willing to reach for the things in my wardrobe that I use to pass over like silk blouses and fitted button-downs."
-Tara

"For me it's not really a sweat issue, I wear my Nudy Patooty's because they keep my clothes fresh longer."
-Pam
"I'm so thankful that you created this product, it makes getting dressed in the morning so much easier."
-Jill
To learn more about Nudy Patooty and Michelle visit: http://www.nudypatooty.com/