The ultimate retreat for high-end influencers, media, and shamelessly chic fashionistas came back for another full day of fashion, tech, beauty, and lifestyle last month. TechStyle NYC is the ultimate event for perfectly primped, shamelessly chic fashionistas.  The event combines conscious fashion brands with the latest technological innovations. Influencers are invited to experience a menagerie of activations, events, and opportunities to better mingle with their communities and meet new brands along the way.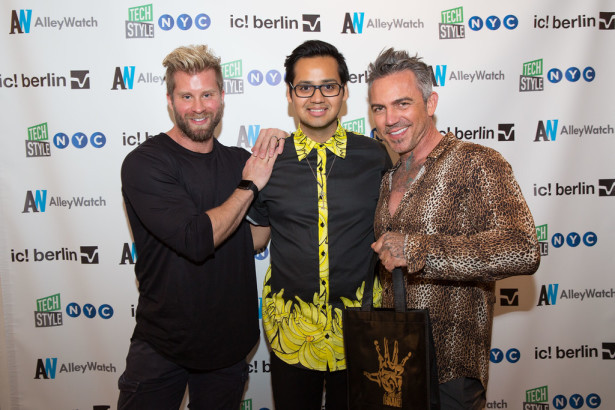 This year's experience was hosted at Bennett Media Studio and AlleyWatch as the media sponsor.  TechStyle kicked off their 2016 event series with some great guests including Brandon Liberati and Craig Ramsay of Bravo TV's Newlyweds and additional amazing brands were showcased at the day-long event.
TechStyle is an excellent platform to introduce new and innovative products to an audience that is always looking for the next hot item.  Product Manager of Hercules Vitamins Shela Trinidad says shares her customer favorites and the uniqueness of her supplements.  Trinidad says:  "Bio-Beauty multivitamin and Greens is perfect for a pre-workout boost!  Techstyle caters to tech-savvy individuals but also people that care about what they put in their bodies. Hercules Vitamins undergo Third party testing, high-quality ingredients (i.e. Neptune for Krill Oil, Supercitrimax Garcinia Cambogia for Lose) but priced competitively, new and unique ingredients (our Calcium in CalMag is Algae-sourced)."
RELATED: 10 Must Have Beauty Essentials For Spring
At this yearly showcase you will meet entrepreneurs across the board including fashion! Joanna, founder of Jemma Bag says her bags are for the working woman. " I see the JEMMA Girl as a working woman, but that means many things in today's society beyond high-powered attorneys and bankers. Women wear more hats today than they ever have before. Even college students have professional internships, even some stay at home moms have their own part-time businesses where they have meetings or head to coffee shops to blog. Women of all ages, lifestyles and locations appreciate the functionality and classic elegance that JEMMA bags offer." Says Joanna.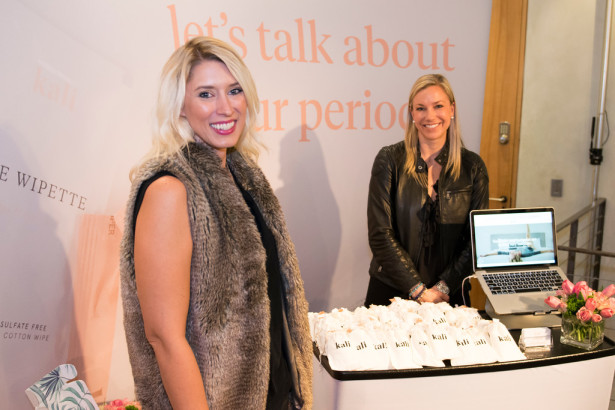 Techstyle not only brings awareness to all things health and wellness but philanthropic efforts as well! Kali  a monthly subscription box of organic tampons and wipettes was there to help educated women and keep them refreshed and healthy. For each box sold a portion of the proceeds are donated to Girl Up. Additional lifestyle brands include FaceLove Fitness , a workout for your face and after an initial visit you get a youthful radiant glow.  Looking to take care of that pesky body acne? Avivi Beauty was there offering recommendations for this and much more! The brand suggests their Tone product line, both scrubs and oil to help with body acne. Tone blends together citrus essential oils from Mandarin red, tangerine, lemon, and white grapefruit all of which are known to promote toning and astringent properties as well as balancing out the oil levels within one's skin.