Every Father is the King of his household to his family; but while adhering to his duties as a parent and husband, most of the time he sets down his crown and puts on his armor while playing the role of a brave Knight who fights for and protects his family. However, even the most valiant of Knights need a break and reward for their steadfast determination towards their Kingdom. That is exactly why Father's Day is the perfect opportunity to treat our Fathers like the Kings they are!
RELATED: Father's Day: Last Minute Gift and Day Guide
What better way to celebrate Father's Day than a quick getaway from the city's bustle that too on a boat cruise! Mariposa Cruises has got you covered with the ultimate brunch cruise and dinner cruise on Sunday, June 18, 2017.
Mariposa Father's Day Brunch Cruise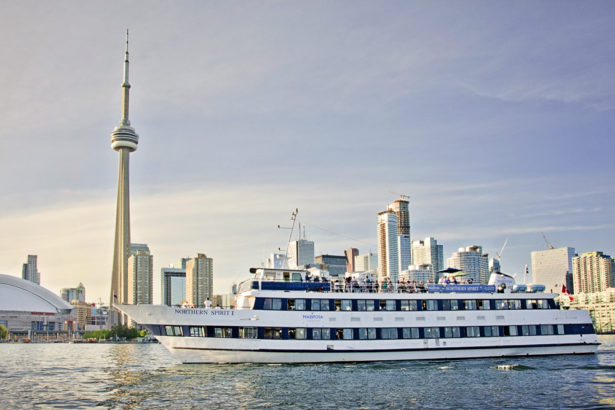 If you're a family who likes to kick off celebrations earlier in the day, then the Mariposa Father's Day Brunch Cruise is your go-to option. The sails will be set at 11:30 a.m. till 2:30 p.m.; the two and half hour getaway will give you a break from the city's chaos and allow you to view the Toronto skyline like never before! How can it be though that there's a celebration for a King and no feast is prepared? Mariposa Cruise is definitely not behind on that! The chef's signature Father's Day brunch buffet will be featuring market-fresh fruits and salads, french toast, and lip-smacking AAA Roast Beef, along with a full cash bar.
Tickets: $52.95 for adults, $25.95 for children and free for children under 4.
Location: Northern Spirit – Mariposa Cruises, 207 Queens Quay West, Toronto
Doors Open: 11:30am to 12pm
Cruising: 12pm to 2pm
Disembark: 2pm to 2:30pm
Mariposa Father's Day Dinner Cruise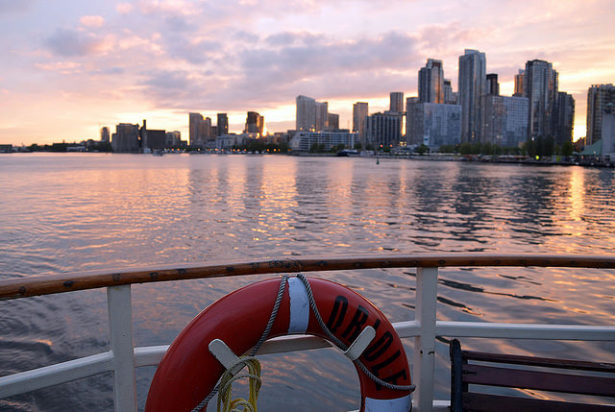 If you're a family who loves nature then Mariposa Father's Day Dinner Cruise is where you'd ought to be! Sailing out into the magnificent sunset with Lake Ontario's breezy aura and a mesmerizing view of Toronto Harbor Front is sure to rejuvenate the entire family on your quick getaway. The cruise will embark at 5:30 p.m. and disembark at 8:30 p.m.; the two and half getaway will have you swaying to a live DJ's tunes played all night with a feast of St. Louis rib station, grilled jerk chicken and cranberry quinoa salad to satisfy the taste buds, along with a full cash bar.
Tickets: $52.95 for adults, $25.95 for children and free for children under 4.
Location: Northern Spirit – Mariposa Cruises, 207 Queens Quay West, Toronto
Doors Open: 5pm to 5:30pm
Cruising: 5:30pm to 8pm
Disembark: 8pm to 8:30pm