Did you know that yoga was initially developed and practiced by men? Historically speaking, it was only recently that women took over the yoga studios with their hot yoga pants. In other words, a woman practicing yoga is like seeing a guy in the kitchen — it's not weird, but it wasn't always so common. So get over yourselves, if you think that yoga is only for a woman. It sure looks like it from the sheer amount of women practicing it, but men, yoga was originally designed to help you build into a stronger person! Yoga has all kinds of health benefits regardless of your sex, gender, or age; however, some of its reaping benefits are even more resounding for men than it might be for women. Here are some reasons why:
1. Strength & Endurance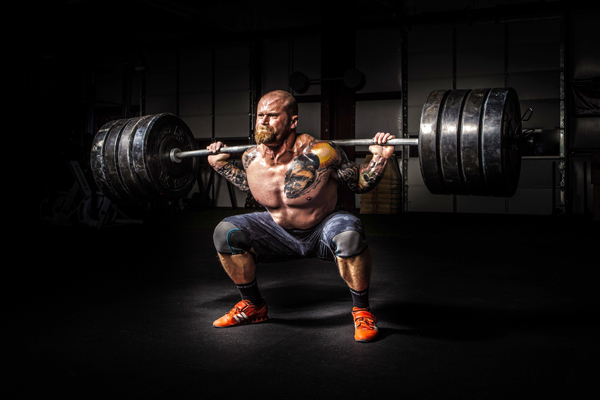 Yoga builds strength and endurance! Many people seem to think that yoga is about stretching or relaxation, but the practice is much harder than what meets the eye. The practice of yoga may look gentle and slow-paced from the outside, but it is much more intense and maybe even more demanding than an elite workout. This is because yoga challenges you to push with strength and balance while also keeping yourself mentally focused, aware, and grounded in the practice. So while it may look timid from the outside, the practitioner is very much engaging in some very heavy lifting while also maintaining their composure and balance both physically and mentally. And I will admit, when I was in my prime shape training for varsity-level sports, I remember yoga being one of the hardest workouts ever.
But, also, speaking about endurance… Yes, endurance. It helps you last longer. Many studies suggest that yoga boosts a man's libido and often leads to better sex. I wouldn't doubt that. All the sweating and breathing grounds you and makes you feel solid and composed.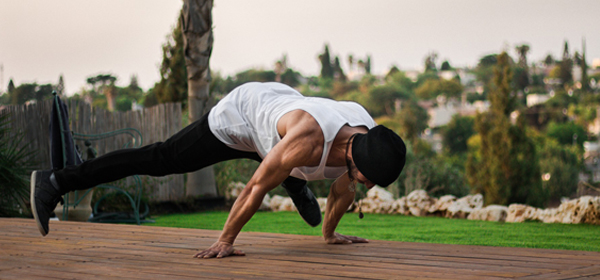 2. Flexibility
So why do we stretch before we exert ourselves in a physical workout? We often think it's to warm up our muscles, and some of it is. But the most important reason is to stretch out your muscles to prevent injuries from happening on sudden, big movements. If you are an athlete or a bodybuilder, you already know how important this is. Yoga develops the flexibility to open your body up to a larger range of motions and helps you to move with ease while preventing unwanted cramps and injuries.
3. Core & Glutes

A lot of yoga focuses on your core, plyometrics, and glutes. This gives you a solid foundation, stability, and practical grounding, both physically and mentally. When you develop your muscles for grounding yourself and keeping your core tight, you also train your mind to be grounded and composed as well. Yoga builds your mental fortitude and perseverance, while your body does the work on getting a nice set of abs and solid glutes. Women check out men's butts too! It's good to note.
4. Mental Clarity, De-stressor, Awareness, and Mindfulness.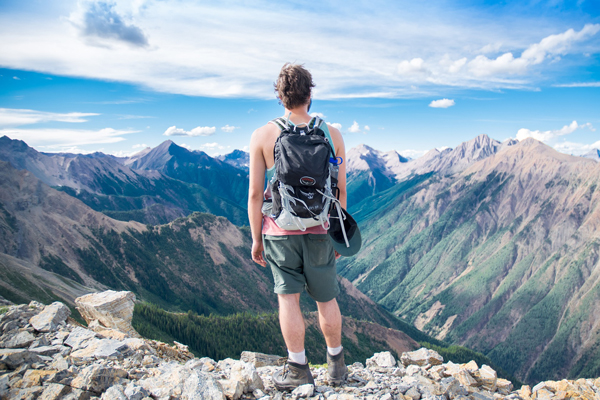 Lastly, yoga is one of those exercises that have a big list of mental health benefits and is often described as a holistic practice, and not just a workout. The whole practice of yoga is almost meditative with a focus on mind-body connection along with your awareness of your breathing that grounds you, brings you to the present moment and detaches you from the everyday stressors. It is a widely known fact that yoga is deeply restorative, and promotes a healthy, balanced lifestyle among the most stressed and busy people on the planet. For some of its additional benefits, watch the video below:
—
Yoga is a comprehensive workout that serves your body and mind. And whether you're looking to build strength, composure and balance, or are looking for a healthier alternative to cope with the stressors in your life, it is a powerful tool that can empower you.
Lastly, I was told that the goal of yoga is to do little bits at a time often, and not all at once. It's sometimes easier to push ourselves far than it is to take it slow. And yoga teaches you how to strike that balance, which will be a challenge for some of us. So if you consider doing yoga, do little bits at a time, often. Be patient, and yoga can change you, it can humble you, and it can certainly make you into a healthier, stronger version of you.