As we know, the digital world completely boils down to "the profile" –whether it is Facebook, Twitter, Instagram, or the oh-so-dreaded dating profile.
Living in a world where first impressions online mean everything, crafting the perfect profile has become less of an art and more of a science. We analyze every aspect, from curating the perfect picture to making sure we show how interesting we are, to the clever one-liner bios. (People are even opting for professionally-taken pictures!)
With over half of Canadians (59 per cent) believing in love at first sight, the dating profile becomes vital in finding the right match. Below, we've outlined seven dating profiles people are bound to cross, and what they can mean for your first impression. Like a "horoscope" for the dating profile.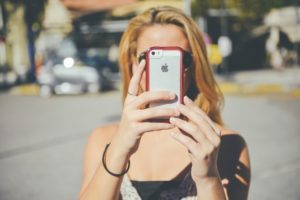 7 Dating Profiles:
1. Selfie King/Queen: This one is inevitable, where the only photos we see are pre-party selfies, bathroom selfies, and maybe the occasional selfie with friends. In other words, their phone is glued to their hand and documenting all aspects of their life. Expect to never get real face-time with them since their phone will always be blocking it.
2. The Groupie: This is the person who hides amongst group photos, whether with friends, family, or colleagues. This tends to hinder the effectiveness of their profile, as it's difficult to tell who the profile belongs to, making it harder for people to see a potential connection. On a positive note, they are good listeners and will always have your back.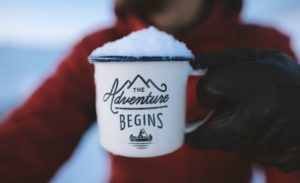 3. The Adrenaline Junkie: The crazy adventure seeker, whose profile caption quotes "live every day to its fullest." This could be exactly what you need in your life — a little adventure. If it doesn't work out, at least you had some great times and a bunch of stories to tell when you get drunk.
RELATED: 7 Limiting Dating Beliefs
4. Fitness Obsessed: The ones who are religiously committed to CrossFit, running marathons, or whatever the latest fitness trend is. This can tickle your fancy — according to happn data, 6.1 per cent of Canadian users like to go for runs on their first date. Just be prepared to listen to their entire marathon training program on your date.
5. Party Animal: This one can go two ways. Some may come off as a social butterfly, able to fit in with any circle of friends, while some can just be obsessed with the party life. Meaning weekends filled with alcohol could result in lack of meaningful conversation and very sleepy Monday mornings.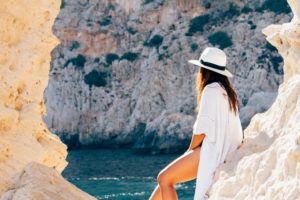 6. World Traveler: Another adventure seeker, however one who doesn't like to stay in one place for too long. This could be a fun hook up or fling, but can you really ever be sure about the long-term potential?
7. Money-Honey: The one who flaunts all things materialistic. Posing in front of a new car, new condo, luxurious travels, or popping the most expensive bottle at a club. If they really are the ambitious hard workers they make themselves out to be, would they flaunt all their money?