This Spring there are some awesome hair trends that will be popping up everywhere! I've always been told hair is just hair and it will always grow back, but a lot of people are still scared to take risks because they fear they can't pull it off or that it will never be the same. This season there are lots of colours and styles you can choose from that will best suit you.
Sleek n Straight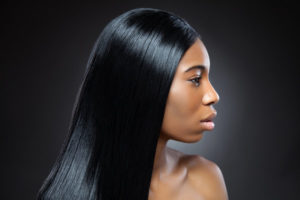 The straightener is making yet another debut because sleek is back in. Making your hair as pin straight and polished as possible this look is stylish, clean and professional. Keeping flyaways tamed and hair slick, this style gives girls a way to change up their look with a quick and easy wave of this hot tool.  The messy, beach mane has been popular for a long time but now the trend is taking a big 180.  Remember it is really important to make sure to use a heat protecting spray before using any heat product and a shiny hairspray to keep your straight hair shiny and slick.
RELATED: Skin Care Tips For Breakouts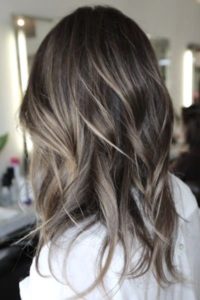 Ashy Brunette
Over the last couple of seasonal trends, it has been all about the blonde, blonde, and more blonde. This seasons hair colouring trend is going to give that bleached, dry hair a break because brunette is back with a twist. You will see tons of people embracing the dark locks with ashy tones low and highlighted throughout it. The touch of grey was seen in blonde a few seasons back but it really looks gorgeous and makes a statement paired with the light or dark brown colour. To get this look, all warm colours within your current colour must be lifted so there are no brassy or reddish tones at all so the hair takes on a cooler tone. This ensures the ashy colour really blends and stands out.  This style is beautiful in a balayage and extremely low maintenance in comparison to the ash blonde look.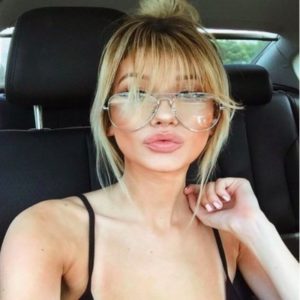 Wispy Bangs
Last but not least, blissful bangs. This hairstyle is always jumping in and out of seasons and it takes confidence to wear them well. This season the style seems to be more whimsical making them super easy to manage on a day to day basis and allows more options for styling because they are not as blunt. This makes the thought of bangs much less stressful and actually a bit exciting. I love the look of these because they have kind of an edgy vibe but also are diverse enough to have the ability to look cute and girly.
RELATED: Self-Tanning Tips
Don't miss out on trying one or some of these beautiful new hair movements. Pick one you know you will feel confident with and you'll look fresh all season wearing one of these new low maintenance, fresh looks.