I'm always surprised when 95% of my female clients tell me they don't own a slip. Body contouring undergarments are the make and break between looking like a vixen or an old maid. Why wear them? They provide optimal tummy control, smooth out bumps and improve your overall self-confidence. Incorporate these essentials in your wardrobe:
The Slip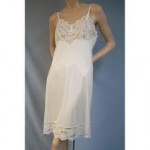 My love affair with vintage French lace is where I began to appreciate the benefits of a slip.  A slip can transform a look under a dress or skirt where the material is thin. Nobody wants to see underwear lines or the muffin top where your pantyhose cut your skin. A little tip: if you are thicker in the waist and hate how your pantyhose cut off the circulation in your tummy make a few strategic cuts in the waist band. This will provide major relief!
Proper Fitting Bra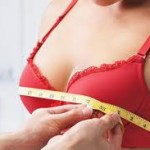 When I was in Montreal with my girlfriends, one of them went for a bra fitting. She walked into the boutique wearing a   34B (the size every woman thinks she is) and walked out with a 32D! As my friend said "the girls have never looked better."
At least 80% of women are wearing the wrong size!  Most bra boutiques and department stores have specialists that will fit you. Get fitted to eliminate poor posture, falling straps and clothes not fitting you properly.
Slimming Tank Tops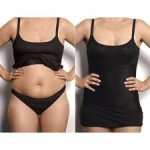 Many women are challenged with being apple shaped. Trim tummy inches without dieting by investing in a slimming tank top. This extra layer will give you clean and smooth lines. Select tops with lycra and some cotton that will give you support and comfort and avoid tops that have sheen (also feel slippery) and are shorter to avoid a roll-up.
Spanx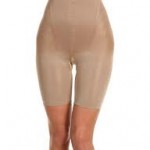 Now this is a product 100% of women know. When Spanx came out they were considered an investment piece because of their steep price but now you can find them at Winners for a fraction of the original cost. They have come so far they even make Spanx for post-pregnancy! If you are intimidated by trying to get into your Spanx then go for a pair of control top hosiery. Something so simple can make you look so good!.