READERS!
Hey gang! First, something new: each week I love reading your tweets in response to the blog but an even EASIER way for us to communicate is if you just COMMENT below… I check these comments before I write every blog, and next month I'll be giving a shout out. OH YEAH!
OK, lets blog it up…
Topic this week: Affection.
Whether you are in a relationship or not, affection is a part of our day to day lives ESPECIALLY between genders. I thought I would devote 500 words or so, to tell you what I think about it… ahhh k?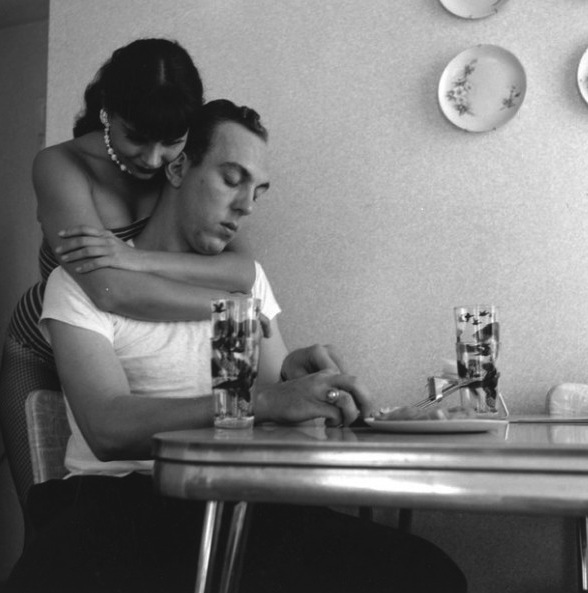 If you are in a relationship, affection is (or should) be a part of your every day life. Kisses in bed, before you walk out the door, cuddling on the couch, holding hands… LOTS of physical affection. I would argue that the physical affection is the most important and when it is lacking coming from one side… IT IS NOTICED… So guys AND girls, same advice for both… take time to love on your partner: Go up behind them and hug them, grab their hand in the car, kiss them for 6 full seconds when you walk in the door… not a PECK (what are we seven!?!?)… Physical touch demonstrates love!! NOT JUST SEX (guys), but rubbing skin, kisses on the neck, a foot massage… so important…PERIOD!
If you are dating someone (or trying too), a powerful form of affection is COMPLIMENTS!!! Within in reason, dish out compliments… Don't be insane about it, and don't SMOTHER someone with praise… yikes! That just gets annoying… but by all means, once, maybe even twice a day… very calmly offer the person you are interested in a compliment! Don't be jumping up and down, raising your voice with exclamation points firing out your ass… Just be cool about, less is more, pay a little compliment… It will work wonders!!!
More to come in Blog #5, drop me a comment below to see your name in it : )
Much Love,