I spent part of last summer with my sisters in Spain's beautiful and tropical Balearic Islands. Driving with the radio up and the windows down, my sisters and I spent our days visiting all the nearby beaches in Mallorca, the island we called home for the duration of our trip. We stayed in the city of Palma but what we were really there for was the beaches more than anything. As you can imagine, the warm white sand and the clear blue water of the Mediterranean Sea provided endless beaches to explore, each one unique and possessing its own charm. We took full advantage, visiting a new beach location everyday. Here are the top beaches you should explore next time you're in Mallorca.
 1) Cala Varques
Not much tourists are crazy about the half hour trek from the parking lot to the coastline so they bypass this one, the seclusion only adds to its charm. My sisters and I braved the slightly sketchy trail and were instantly rewarded when we finally made it to the beach. The view was breathtaking, it's located in a beautiful cove and whichever direction we looked we were surrounded by cliffs and rock cutouts, it'll feel like your own hidden gem. I would recommend bringing your own refreshments if you plan on spending the day there (you'll want to) as there is no food or drink services offered as is common on the more popular beaches.
2) Es Trenc
This beach is over two kilometers long, so it's surprising that it has managed to remain unspoiled and is still not attached to any sort of resort. The long length of the beach makes it perfect for a relaxing walk along the shoreline. Although still so beautiful and scenic, the water was darker here than the other beaches so keep the snorkeling for another day. There are also waterfalls and trails for you to explore nearby. Although popular, the beach gives off a remote feel and retains its wilderness feel.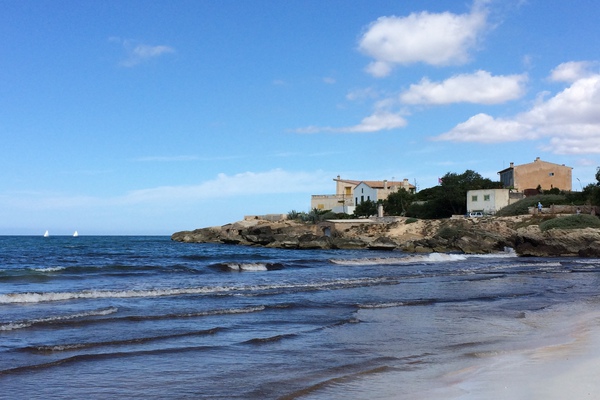 RELATED: Exploring An Un-Belize-Able New World
3) Cala Comtessa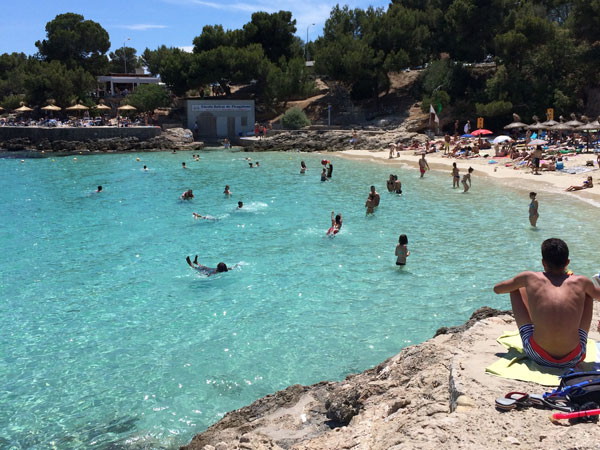 Once we found this beach, we returned at least three more times during our time in Mallorca. Overrun with locals, you know it's one of the better beaches. It has the clearest water on the island (literally feels like you're in a swimming pool) so it's great for snorkeling. Also there's an island a little ways off from the beach that you can easily swim to and explore. Although the beach is small (only about 100 meters) the surrounding white rocks provide plenty of spots to sit and sunbathe on.
4) Port de Alcudia
This beach is more developed and is a popular spot for tourists. There is a wooden walkway, which follows along the full stretch of the beach (3.4 km) to the dock. You'll feel like you're living on a resort when you're visiting this beach. All visitors have full access to the lounge chairs and umbrellas. As well there is a café that serves delicious, fruity drinks so that you're constantly refreshed while you're drinking in the tropical sun's rays.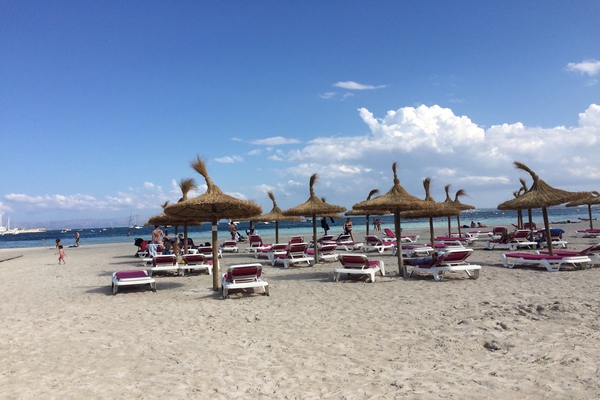 RELATED: 5 Reasons You Need To Freestyle Travel
I'm always looking for the next beautiful beach to explore, tell me your favourite spot in the comments below!