Chambar Restaurant offers a unique, unpretentious casual fine dining experience for their customers.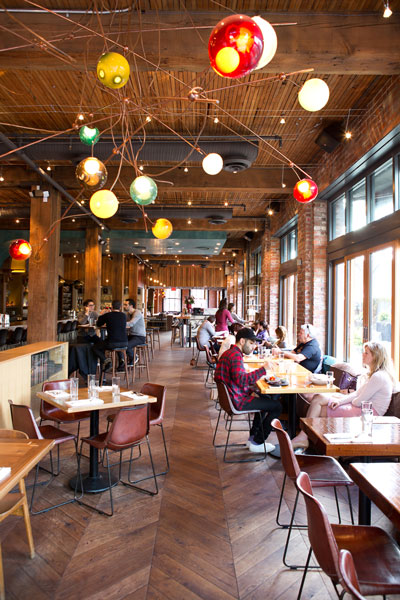 Located downtown Vancouver, Chambar was opened by chef Nico and his wife, Karri Schuermans in 2004. Karri says that opening Chambar was the start to a new casual fine dining experience.
"There were either chain restaurants like Earls or fine dining and there was nothing in between. We wanted to offer food that was less expensive than Earls, but also a fine dining caliber, with a really fun environment," she says.
"We create this space where people feel comfortable to educate themselves about food and wine. We took away the pretension, while leaving all of the details of fine dining."
The word Chambar comes from an old French word meaning, "when the teacher leaves the room and all the kids go crazy."
"Kind of like this harmless chaos," says Schuermans. "We have that energy. The music's always a little bit louder than a fine dining restaurant."
RELATED: Introducing Hennessy·8
Schuermans says that a large part of the restaurant's warm and welcoming atmosphere is because of their staff.
"We try and have our staff le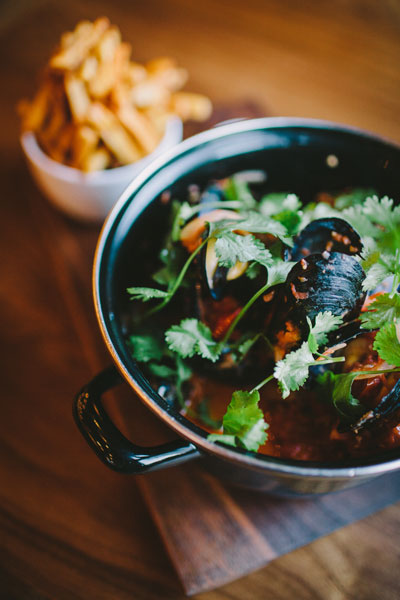 ave their day at the door, which helps the energy that is created in the space for people to come in. It pushes [our customers] to move in to a place where they can escape everything that is going on in their day and just enjoy the experience."
The bistro caters to a widely diverse cliental.
"We have 19-year-olds drinking cocktails and 80-year-olds celebrating anniversary's. With both income demographic, social demographic, we don't have a specific cliental," says Schuermans.
Chef Nico cooks many Belgium inspired dishes with predominantly organic and local ingredients, known for their bold flavours.
"He has a really good way of respecting the different rules of traditional French cuisine, but then messing with it," says Schuermans. "He uses things that you wouldn't think would go well together, but they somehow work."
RELATED: Delizioso Italian At Levetto Restaurant 
The two dishes that are consistent on Chambar's menu are The Lamb Tagine and Mussels. The Mussels, a dish that "people crave" as Schuermans says is served with a tomato and coconut broth and has been on the menu since they opened.
"The rest [of the menu] is constantly changing, it depends on what is in season. Nico's very committed to trying local, seasonal produce. So whatever is of season, he is using in our dishes," says Schuermans.
There are also a wide variety of different cocktails, ales and wines on menu.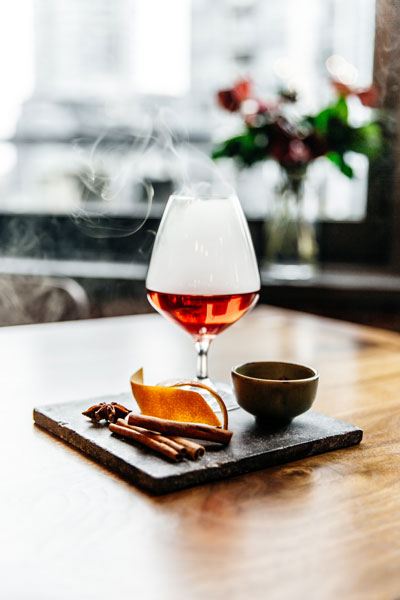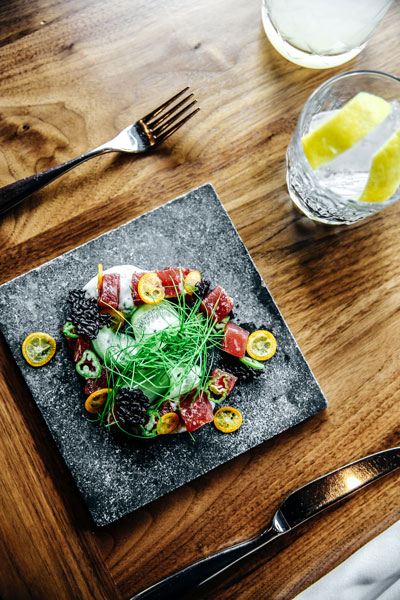 The casual fine dining experience offered at Chambar isn't the only thing that makes it unique. The restaurant is entirely carbon neutral and has been since 2011.
Nico and Karri separate food waste so that it all goes to compost. As well they have changed over all of their plastic products to materials that are compostable. "For us it was more of a personal ethic, so we were surprised that it made such a difference to people, our customers," says Schuermans.