Wouldn't it be nice if every day of February was Valentine's Day? Flowers and chocolates every day; candy and cards and fancy dinners out. Well, maybe that would be overkill, but the folks at Pétros82 have the right idea.
During the entire month of February, Pétros82 located at the luxurious Hotel X Toronto will offer a prix fixe, three-course Romance Menu for $200 per couple, featuring romantic food items and wine pairings.
The Mediterranean restaurant and raw bar, set in over 10,000 square feet of stunning lakefront space, brings the authentic flavours of the Aegean seas and the art of Greek hospitality to Toronto. Helmed by Executive Chef Richard Andino, Pétros82 uses only fresh, natural ingredients and adds a flair of the unexpected to each dish.
The Romance Menu includes options such as:
Baked Feta (warmed filo-wrapped feta, Ouzo honey, sesame seeds)
Black Cod (miso seared icy water cod, quinoa, kale, crisp fingerlings, sweet chili soy butter)
Cornish Hen (stuffed and roasted hen, mushrooms, baby fennel, pomme purée and lemon garlic herb jus)
Pétros' Loukoumades (traditional Greek Beignets, Amber honey syrup, walnuts, pistachios and cinnamon)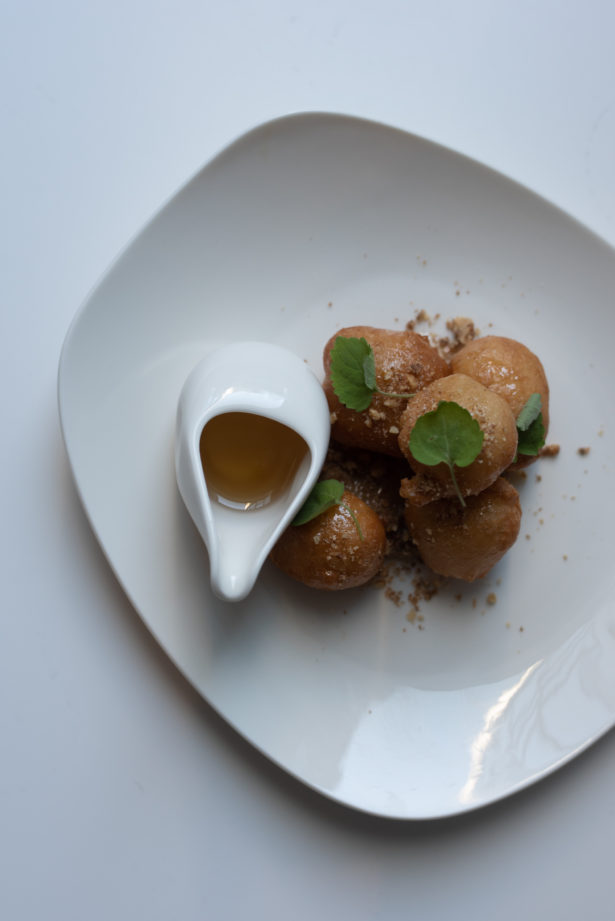 Per person, a 6 oz glass of Prosecco, a 6 oz glass of wine and a 2 oz dessert wine will be served throughout the meal.
Where: Lobby floor of Hotel X Toronto, 111 Princes' Boulevard, Toronto, Ontario.
Cost: $200 per couple
To reserve: Call 647-475-9279